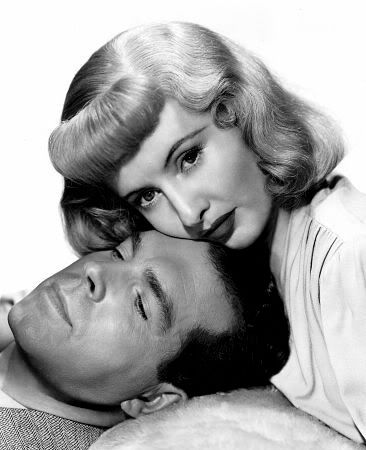 After watching Shutter Island, a friend asked me what one might consider an odd question, but a query that made perfect sense to me: "If you could step into a movie, which of the most insane cinematic places/towns would you most like to visit?" The question was to be answered immediately, without more than five seconds to think about it. I immediately stated: "Iverstown." Perhaps it was the word "town" that tipped my brain, and, thinking further there were other "nutty" places I would consider like, spending time with Big and Little Edie at Grey Gardens, or shacking up in Ray Milland's booze soaked apartment in The Lost Weekend, or Katharine Hepburn's house and garden in Suddenly Last Summer (or the vacation Liz takes with Sebastian), or the alternate second life of Seconds (if I could get the hell out of there after the grape smashing scene), but again, my first thought was Martha and her strange love in Iverstown. Though this could make for another nice list habit entry (crazy cinema cities...I'll get on it), it made me dip into my archives and return to Barbara Stanwyck, an actress I revere, and one who appeared in some brilliant  (and some crazy brilliant) noir. A woman I'd like to spend time with -- even in the most demented circumstance. With that, here's six Stanwyck noir, with one Sirk for measure. You can't deny yourself some Sirk. 

The Strange Love of Martha Ivers (1946)
Barbara Stanwyck's tormented, dominating performance in Lewis Milestone's noir The Strange Love of Martha Ivers is one of my favorites. Stanwyck plays the title role opposite a studly Van Heflin and a wimpy Kirk Douglas, and she's almost alarmingly powerful. As the domineering Martha, a wealthy woman married to a recently elected district attorney (Douglas), Stanwyck seethes with a sick viciousness that, as ugly as it becomes, never appears entirely inhuman. Her marriage is loveless, resulting in extensive cheating and a rage she takes out on a milquetoast drunkard Douglas. She also harbors a secret that Heflin, whom she's still in love with, is privy to, and both she and Douglas spend the picture scheming, fighting and experiencing a series of stinging nervous breakdowns. Stanwyck has a field day displaying neurotic bitterness with a deep sadness that's so intense it becomes fascinatingly sick. It's crazy, sexy, weird and wonderful. And I want to visit.
Sorry, Wrong Number (1948)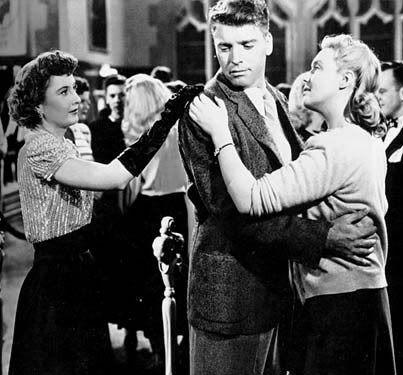 As proven by this enthralling picture, Stanwyck could be physical and fascinating even while lying in a bed and simply talking on the telephone. Of course it helps that she's desperately attempting to save her life in a dangerous telecommunications scenario involving both a nefarious husband and the unending bureaucracy of the telephone company, but I'm certain Stanwyck would be gripping even if she was merely chatting with a girlfriend. As Leona Stevenson, an invalid heiress, Stanwyck gives us a masterfully complex vision of fear and dread without being shrill or one-note about her situation. And that situation is terrifically frightening. After picking up a phone call with crossed wires, Leona overhears two men discussing a murder plot. She's frightened, obviously, but becomes absolutely terrified when she realizes the mark is (gulp) her. Via elaborate flashbacks we learn more about her situation, chiefly Leona's estranged, shady husband (played by Burt Lancaster), who's gotten in so deep with gangsters that he has resorted to this murderous plan. And Stanwyck's performance is complicated, vulnerable and endlessly fascinating.
Double Indemnity (1944)
Already proving her mettle in screwball comedy, Stanwyck took on the dark art of film noir with nasty brilliance. Creating one of noir's most inspired, iconic femmes fatales, Stanwyck's double-crossing, bitch-seductress Phyllis Dietrichson in Billy Wilder's seminal Double Indemnity remains unparalleled. Donning the now famous blond wig, a sexy, cynical smirk and (dear God!) that anklet, she oozes a snaky sex appeal that manages to be evil and, in flashes, vulnerable. After eyeing her mark in Fred MacMurray's insurance salesman, Stanwyck convinces the lovesick lug to help plot and execute the murder of her husband in the hopes of cashing in on the dead man's insurance policy and supposedly living happily ever after. But, as usual in these situations, nothing ever comes off without a hitch -- numerous hitches, in this case. All dolled up in pom-pom heels, creamy sweaters and dramatically lined lips, Stanwyck's Phyllis, who's not as young as she used to be and not quite as lush, can't hide the poison within her. And her chemistry with MacMurray sizzles as they swap barbs and coos (co-written by Raymond Chandler from a James M. Cain crime novella) with sleazy ease. They yearn for more, but Stanwyck, the prototypical noir siren, seems perfectly aware of how fatalistic this kind of dream really is. Sometimes murder really does smell like honeysuckle.
Jeopardy (1953)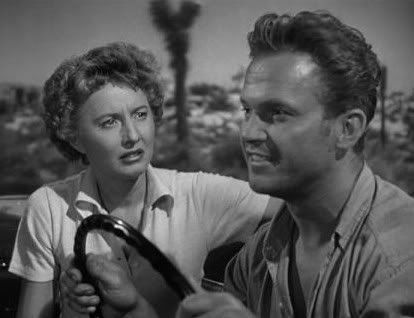 The John Sturges directed daylight noir thriller is not only a tense, daring ride, but a deliciously good time. Here's the predicament: While vacationing in Mexico with hubby Barry Sullivan and their young son, Stanywck is put to the test after Sullivan is trapped in the surf and she must find anyone (anyone) to help her. Aid arrives in smarmy Ralph Meeker (ohhhh...Ralph Meeker) a fugitive who has a few other things on his mind. And off it goes. The repartee between Stanwyck and Meeker is angry, sick and sexy with standouts involving the triple slap Meeker lays on tough Babs, or Meeker's proud preference for cheap perfume: "it doesn't last as long," or my favorite moment  --  when Stanwyck realizes she must make the ultimate sacrifice. She faces Meeker all hard and seductive to say, "I'll do anything for my husband. ANYTHING." And she does. Hard-core Babs.
The File on Thelma Jordon (1950) / There's Always Tomorrow (1956)
As the saying goes, the woman could tempt a saint. In the case of these two different performances, Stanwyck tempts two married men: one quite aggressively and with criminality (The File on Thelma Jordon); the other without premeditation but as a consequence of confining 1950s matrimony (There's Always Tomorrow). As the title siren of Robert Siodmak's noir The File on Thelma Jordon, Stanwyck lures nice, married Wendell Corey into an affair to further her criminal plans and, though committing many misdeeds, comes out sympathetic (albeit not off the hook) in the end. Showing her range within the archetype of femme fatale, Stanwyck's Thelma is a woman consumed by guilt. So much that even had she not sacrificed herself after ruining Corey's life, you'd sense her doomed conflict regardless.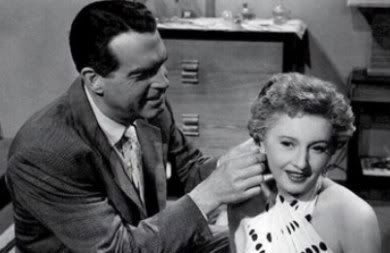 Similarly moody, guilt ridden (though a positive influence) and ultimately sacrificial, Stanwyck's accidental temptress in Douglas Sirk's There's Always Tomorrow shakes up bored Fred MacMurray's claustrophobic life with a "perfect" wife and three selfish kids. In his indictment of middle-class complacency, Sirk rightly cast previous collaborator Stanwyck as the woman who inspires MacMurray's desires -- not only because she's alluring, but also because, among the cookie cutter fakes, she's real. This realness was an intriguing element to Stanwyck -- it was something that would cause many of her characters deception, pain and suffering. Stanwyck may have aged to play mother roles, but damned if she was going to tie on an apron and call it a day.
Clash by Night (1952)
What makes Stanwyck tick? That's a continual question regarding the actress who played, among other characters, tramps and heiresses, wives and writers, scammers and showgirls. So it's especially electric to watch Robert Ryan attempt to figure her out in the Fritz Lang melodrama/noir Clash by Night (written by Clifford Odets). As a woman returning to her hometown of Monterey, Calif., we learn that her life hasn't worked out the way she hoped for. She yearns for a more substantial life and, as she admits to a young Marilyn Monroe, a man to help build her confidence. The man she chooses is a worshipful Paul Douglas, but he's not the one she wants, and she struggles with feelings for her husband's best friend, the probing hothead Ryan. Stanwyck gives one of her tour de force performances -- brittle, poignant, tragic and strong while being simultaneously down to earth and superior. You absolutely get why she would think better for herself, and then, in her wounded moments, why she couldn't quite succeed. But, true to her mystery, you never really understand why. Though Ryan spits, "Don't kid me, baby. I know a bottle by the label," he and the viewer never can put their finger on what that label reads. Barbara was never that easy.