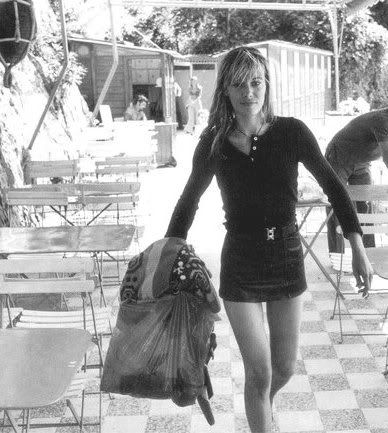 It's a mystery. "Wild Horses" has always been one of my favorite Rolling Stones' love songs, and I'm not sure why. It's not their best song. It's not their most decadent. It's not laced with the band's wonderfully sleazy debauched glam of heroin, Jack Daniels, white suits and Satan. It's not…"Monkey Man," or every single song on "Exile." It doesn't have cocaine eyes. And it's been played to death on classic rock radio (I think I heard the tune a total of 122 times via my stuck-in-Woodstock high school ceramics teacher blasting KOTK while we diligently crafted clay bongs and chunky lumpy ashtrays). And yet, I never tire of it. And as time passes, it becomes extra resonant, extra heartbreaking and extra lovely --  partially because I've lived long enough to truly understand its sentiment (things end) and partially because that sentiment is so inscrutable. It rolls through my heart, veins and stomach like a warm swig of good cheap wine -- and that sensation only gets better with age. Though the song may read obvious at first (nothing can drag you from your one true love) the ballad remains powerfully mystifying.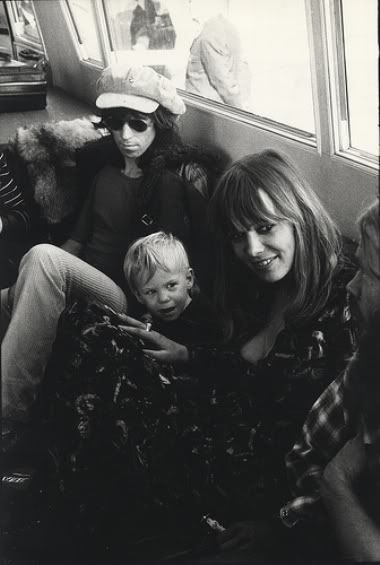 Through the years, various stories have discussed the ballad's origin and inspiration (from the sexy, whiskey soaked, zippered "Sticky Fingers"), and all of these theories are, like the song itself, bittersweet and darkly romantic. The most popular tale involves Mick Jagger and his turbulent relationship with singer/actress/junkie fairy princess Marianne Faithfull, whom he famously dated in the 1960s. According to many accounts it was Faithfull who uttered the words "Wild horses couldn't drag me away" to Jagger after the troubled beauty awoke in the hospital, emerging from a drug-induced coma. Sickly sweet. Another version finds Keith Richards originating the tune as an ode to his then-top bird, the glamorously debauched goddess Anita Pallenberg, and their young son, Marlon -- he was sad to leave the family behind before going on tour. 
And then there's Gram, as in Parsons (whom I revere, and know in spirit all too well (I lived at his final resting place in a Wild Horses-like scenario of my own, but that's another story...). Many theories surround the influential alt-country, Nudie Suit sporting troubadour and friend to the band (mainly Keith, who loved him), but most prevalent regard Gram's sexy southern-fried sway over the band. Many contend Parsons steered the Stones into the more country-rock direction of "Let it Bleed," "Sticky Fingers" and "Exile on Main St" and with that, the song was written specifically for Parsons.
Parsons did in fact record the song with his band the Flying Burrito Brothers, before the Stones did (a rare and generous act on the Stones' part) releasing his gorgeous, sparer, intimate version (in 1970), a version that, on certain, perhaps sadder days, I prefer. But the idea that Jagger and Richards gave it to the cosmic American musician has always been shot down. However, "Wild Horses" sounds a lot like a Gram Parsons...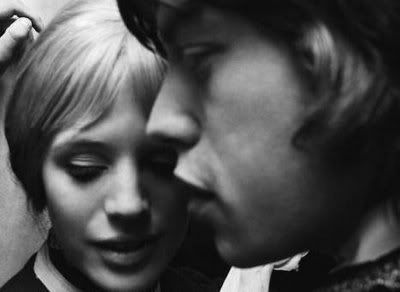 So what does the band say about all of this? Jagger provided an answer on liner notes he contributed to a 1993 Stones collection in which he recalled, "Everyone always says this was written about Marianne but I don't think it was; that was all well over by then. But I was definitely very inside this piece emotionally." Hmm … he doesn't think it was about Marianne? But then, fittingly, his answer isn't definitive, which is kind of perfect -- it leaves the song ever mysterious and ever tragic. Since all of the song's possible inspirations suffered darker futures -- Faithfull and Pallenberg would battle serious drug addiction, and their relationships with Jagger and Richards would come to an end; and Parsons would tragically OD in that Joshua Tree motel room (Room 8, Gram travelers), accidentally ending his young life in 1973. The song contains magic, a lilting faith about love and drugs and sex and death -- the hard truth of living and loving too hard. "Wild Horses"  not only addresses the unknowable truth of where life will lead you, but it also underscores the tenuous nature of love itself.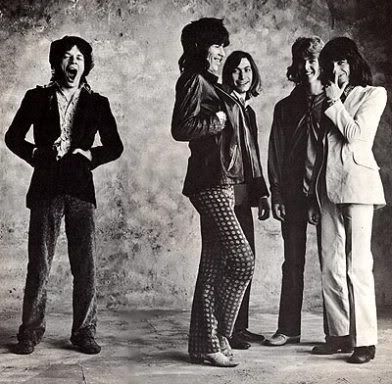 As I've listened and lived, once that messy thing called real life interrupts your ardor, wild horses really can drag you away from your beloved. But this only makes the love song -- indeed one of the Stones' most passionate love songs -- all the more powerful and intriguingly melancholic. Depending on your mood, the song's country-folk languor, mixed with a definite rock 'n' roll bite, will fill you with either swooning notions of heartfelt love or a mournful, sometimes crushing sadness -- nothing ever remains this ideally romantic. We hope it does, and sometimes it will return, for a short while anyway, but when it will "slide through my hands" well, you know I can let you. I'm sure Faithfull, Pallenberg and especially Parsons, had he lived past the age of 26, would heartily agree. Good? Bad? Neither. As the song proclaims: Let's do some living, after we die.
Here's the Stones listening to "Wild Horses" in the Maysles' "Gimme Shelter." Charlie's focused intensity and Keith's obvious love for the song is especially moving here. So are his wicked boots.