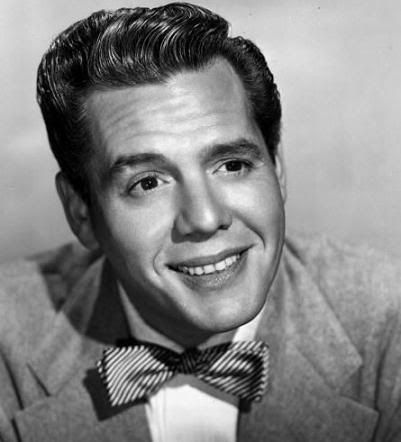 Next to the cinematic milestone of watching Humphrey Bogart in High Sierra and promptly falling in love with him (at age seven) my other girlhood crush was Desi Arnaz -- cool cat Cuban bandleader extraordinaire and husband to the luckiest redhead in New York City.

Other than The Addams Family, no other TV domestic situation seemed as attractive and as liberating as Desi's Ricky Ricardo and Lucille Ball's Lucy. Already sour on the idea of marriage at a young age, the Ricky Lucy dynamic not only seemed the real way a marriage could work but tremendously sexy. (I had yet to learn of the real life couple's eventual divorce, and that their fights gave George and Martha a run for their money).
But back to fantasyland. Let's see...living in a cool apartment directly in the city, falling into mischief with best pal and ex-vaudevillian Ethel, adorning various disguises to trick your hot Latin husband, working in a candy factory for a day, and getting into furniture smashing arguments only to cool that mad flow of Spanish with humor and yes, crying, which I realize annoys many contemporary viewers. But so what on Lucy's pouting? I always sensed Ricky was getting something on the side with all those luscious dancing girls and back-up singers so his guilt was a little justified. But then I also figured the couple had some kind of an arrangement -- a don't ask don't tell policy -- which seemed so thrillingly modern. Although I was never certain what sort Lucy might be mixing with, I deduced a few wild encounters with crusty cab drivers, scarred, sweaty dock workers and hopped up jazz musicians a la Margot Tenenbaum. Frankly, I could see no downside to any of this. Still can't.
And then there was the Hollywood phase -- William Holden at the Brown Derby, Rock Hudson, Cornel Wilde's hotel room, shopping with Ethel at the Farmer's Market and goofing around with Harpo Marx?! I don't care how many times Desi yells at you, it's all worth it. If you're gonna be a housewife, this is the one to be. You're coming home to Ricky Ricardo.


Today is the late, great Mr. Arnaz's birthday and I'm wishing him a happy one. The man had quite a life -- leaving Cuba with his father for political exile in Miami (his family's fortune was destroyed and his father banned from Cuba under the Batista regime), teenage Arnaz was discovered by band leader Xavier Cugat, and was soon leading his own band in Miami Beach. From the late 1930's-1940's, he rose in prominence as a spectacularly talented drummer, singer and band leader of Afro-Cuban music. And then he met Lucy -- they then revolutionized television.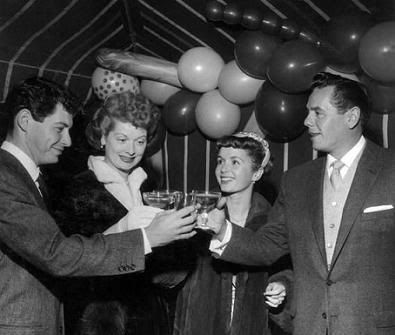 So again, Happy Birthday Mr. Arnaz. Thanks for providing my now life-long crush, thanks for your underrated humor and timing and thanks for your music. Also, thanks for nearly ruining all other relationships of my future. (I'll extend thanks to Mr. Bogart as well -- and how Bogie and Desi swirling around my desirous, youthful brain aided and abetted my love for tough guy/dancing womanizer Roy Scheider's Joe Gideon...another beautiful destructor.)
No wonder I've never been married. Babalu indeed.