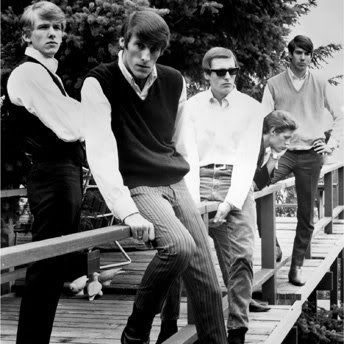 God bless Tacoma, Washington. The dreary, though lovely NW city shivering along the cold Puget Sound, the "city of destiny," gave us Bing Crosby, Frank Herbert, Dyan Cannon and Darren McGavin. It also gave us Ted Bundy, which is quite unfortunate, but, speaking as a native Northwesterner, seems about right. Only a crazy person from Tacoma would drive a VW Bug up and down the hills of Seattle. I would know, my parents had a Bug briefly, until my mother, clutching the E break with terror, watched her young children fear for their lives on Bainbridge Island's aptly named "Toe Jam Hill." I like to think we were listening to Bing Crosby on the tape player. We weren't. But thank goodness Tacoma's other greatest gift to the world wasn't blaring from our tinny speakers: The Sonics. We would have catapulted straight into the Sound, screaming, perhaps with the song and at our mother: "I'm going out of my head. Now I wish I was dead. Psycho!!"
So god bless the efforts of Elektra Records founder Jac Holzman and Patti Smith guitarist/writer/producer Lenny Kaye, who, (among other sets back in the day) created the 1998 Nuggets compilation that included The Sonics. They allowed us raw-power-loving youngins some of their first experiences with "The Witch," "Strychnine" and "Psycho" --  those fuzzed- out, wailing, dirty, distorted bursts of brilliance blasted by that seminal garage-rock band. The Sonics were not just a basketball team.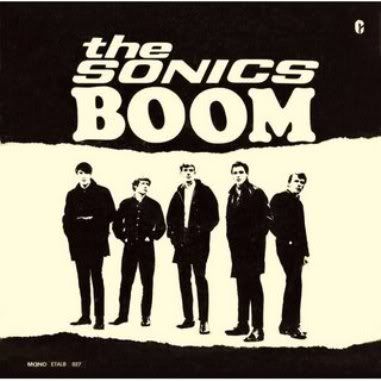 If you've never heard of the Sonics, well, you're nuts. The Tacoma screamers burned bright and fast (and loud!) during their relatively short stint as garage-rock pioneers, shattering audiences' ear drums from the early to late 1960s. With original members Gerry Roslie (lead singer, piano, organ), Andy Parypa (guitar), Larry Parypa (bass), Bob Bennett (drums), and Rob Lind (saxophone), the Sonics followed local notables the Wailers and the Kingsmen (they covered the Kingsmen's "Louie Louie" -- and blew them out of the chilly Pacific Northwest water) with their down and dirty maximum R&B, making a distinctly raucous impression on the Northwest music scene. (Reportedly Jimi Hendrix was a huge fan.).
With clear (or perhaps divine) inspiration from Little Richard (whom the band covered and revered),  lead singer Roslie howled and screamed his way through primal, somewhat disturbed songs of love, bliss, angst and sex with a power that was, to younger audiences, intensely exciting and almost overwhelmingly dominant. The Sonics' unique sound was a wild confluence of craft and recklessness (in other words, the perfect kind of sex) -- their fuzzy, harsh creations arranged pre-Gibson- fuzzbox, with band members playing through amplifiers or ripping the soundproofing off the walls while recording (guitarist Larry Parypa later mused, "We couldn't play with technique. So we pounded on everything instead.")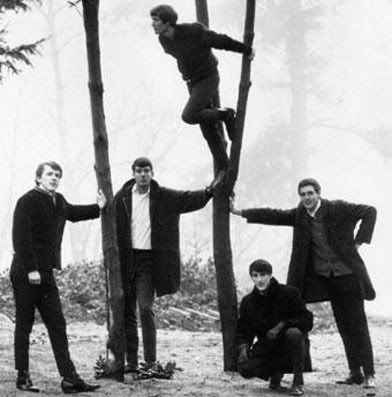 Pound indeed. With a parade of local hit tunes and incredible records like "Here Are the Sonics" and "Boom," the group easily became PNW favorites and seemed sure to break out even bigger. But alas, the world wasn't ready for such scorching, stomping grit. Recording "Introducing the Sonics" in Hollywood, the band was disappointed with the watered- down album, calling it "the worst garbage," and fell apart, which was probably for the best. For a band that influenced everyone from the Stooges to Mudhoney to the Fall, it they should be remembered only as unfettered, gleefully disturbed and pure. I have not seen them as a lineup today (they regrouped) and perhaps I need to. Or not. Or with my mother. They were The proto-type of punk rock; the quintessence of raw power; the band that really did go "boom."