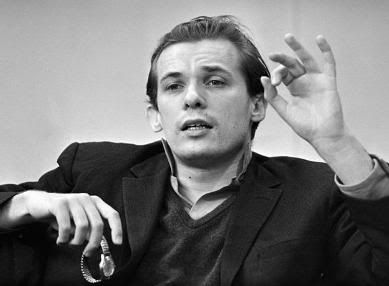 Sometimes it's romantic to be alone. Not to wallow in the torpor of melancholy, not to yearn for emotional rescue, not to trick yourself with affirmational "love myself" platitudes (who always loves themselves? And who always should?) and yet, not feel disconnected from that large word (and world) called love. Amour not only comes in, as the saying goes, mysterious ways, it comes through people, yes, and the frequent accompanying heartsickness, but often more, music, art, flickering pictures, water, desert, speed, beauty, and the tenuousness of Kim Novak's smile. It's everywhere. German romantic composer Schuman said of his tortured idol Schubert, who died at 31, he could not speak of this man unless he spoke "to the trees and the stars." Overwrought? Not to me. I'm not comparing pianist Gould to Schuman (whom Gould wasn't keen on) or Schubert, but I like the sentiment. Sometimes all you need are the trees and the stars. And solace.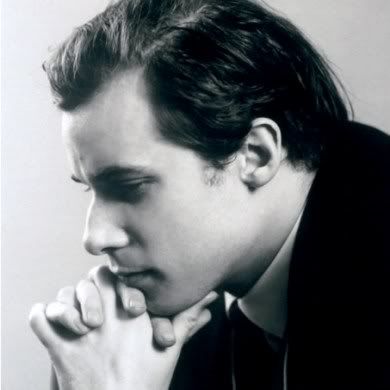 Glenn Gould -- whom I love, as a mystery, as a genius and as an inspired musician -- one of the the world's most famous pianists and iconic loner, would well understand the above sentiments. Tomorrow is his birthday. Had he lived past 50, he would turn 78. I wonder if he would care? He spent much of his later life in isolation, he never married, and he loved... Petula Clark. The music, not the woman... so far as I know.
According to the documentary, The Genius Within: The Inner Life of Glenn Gould, he also loved a woman named Cornelia Foss (wife of pianist, composer and friend Lukas Foss), and she discusses their long, eventual troubled courtship. Do I want to know about this? I'm not sure. I respect Gould, the elusive, but I'm naturally curious.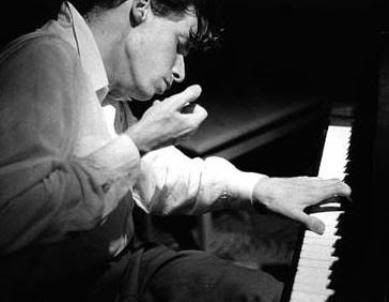 Gould's mysteries and yes, romance, are beautifully rendered in Thirty Two Short Films About Glenn Gould, one of the most fascinating portraits of a musical genius ever created. Part documentary, part biopic, part music lesson, part enigmatic character study, Thirty Two Short Films (directed by François Girard and scripted by Girard and Don McKellar), eschews typical biopic trappings by, quite literally, telling the musical prodigy story of Gould (played brilliantly by Colm Feore) in 32 short films -- fascinating vignettes that wander through the eccentric Canadian pianist's life with reverence, mystery, amusement and a touch of sadness that, like real life, is never resolved.
Gould's depth and remoteness makes one charmed and intrigued by the man even more. The mystery is never broken, only exalted through the vignettes. Some of the pieces run less than 60 seconds, others several minutes, but each is subtly told, allowing an inside look into Gould's background, process, intellectualism and his unique relationship with music, something he quit performing live at age 32 because, "I just don't like the sound of piano music very much."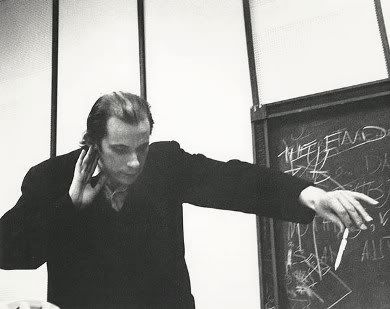 Every short film is exquisite: Gould enjoying the aforementioned unexpected musical pleasure of pop songstress Petula Clark, his daily breakfast at a 24-hour Canadian diner where the talking, Bach (of course), eating and clanking of coffee cups creates a kind of sonic rapture for Gould, a beautiful trip through the wires and hammers of his Steinway during the moment of his last concert, and discussions with those who chatted up the reclusive man on the telephone. Gould loved the phone and would talk for hours. Oh how I wish I could have received one of those calls. 
Thirty Two Short Films About Glenn Gould is a triumph in that while remaining elusive, you do you learn a few things about the man himself, but just as important, you truly feel his deep alliance (and combativeness) with his great love, music. No box of chocolates for Gould, Bach (played at proper room temperature, and on that worn out chair from his youth) was his valentine. As he said: "There is no greater community of spirit than that between the artist and the listener at home, communing with the music."
Here's Leonard Bernstein, controversially presenting a controversial Glenn Gould: