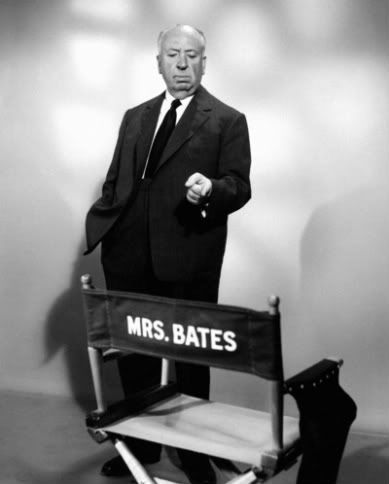 Today Psycho turns 50.
And for those of us who revere the picture, this we know. It was a masterwork of modern filmmaking, black humor and transgressive art, and remains one of the most influential, disturbing and over-analyzed films of all time. Though perhaps considered somewhat tame by today's tiresome Saw standards, Hitchcock's picture was deeply shocking in its time. It still is. Not only did it break convention by killing off its star character less than midway through the picture, it showed filmgoers more violence, sexual tension and perversion (and the bathroom -- the bathroom is so wonderfully sexy and sick here), than they had ever seen in a mainstream picture. For those who had never watched Michael Powell's Peeping Tom, or the films of Kenneth Anger, Psycho was a mind-altering event of mass emotion -- a film that aroused viewers through what Hitchcock famously called "pure cinema."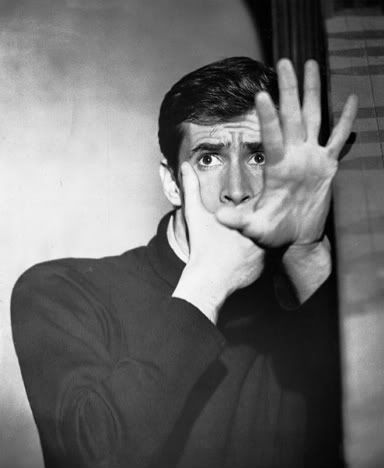 He thought of his audience first, but Hitchcock also intended Psycho to stimulate filmmakers. He asserted to director and Hitchcock scholar François Truffaut: "Psycho, more than any of my other pictures, is a film that belongs to filmmakers, to you and me." Would Hitchcock have included director Gus Van Sant in the esteemed company of Truffaut? Though purists shake their heads in disbelief, the answer is yes, of course he would.
A consummate showman, a risk taker, an artist, I think Hitchcock would have been amused/honored by Van Sant's vision, an undertaking that many deemed unthinkable. Hitchcock's Psycho, was such a technical, experimental triumph that it begged inspiration. So many movies were already inspired by or had copied Psycho, why shouldn't Van Sant go all the way --  nearly frame by frame?

Whatever his reasons, the picture Van Sant seemed to make as a middle finger to the studios ("I can make any film after Good Will Hunting? OK, I'll make Psycho" ), his 1998 remake was not only one of his most daring experimental films (before his superb works like Gerry, Elephant and Last Days), but one of the most brilliantly audacious re-makes ever. In our current film climate of remake frenzy, boring remake frenzy, Psycho, 1998 is a revelation.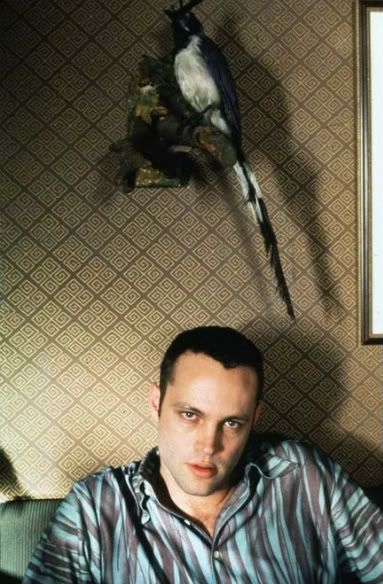 Like Hitchcock, Van Sant shrewdly attempted an experiment of technical trickery in the repackaging of Psycho for a 90s audience -- an audience stumbling into the theater, curious, annoyed or unknowing. Toying with viewer's notions of modern and classical filmmaking, Van Sant, like Hitchcock, ran the risk of offending an older audience schooled in the idea that certain things are just untouchable, and that any attempt of the new Psycho was vulgar. Vulgar? Psycho is vulgar. And yet, graceful and delicate and oddly tender too. Never mind that. Some nay-saying cinephiles seemed as stuffy as the 1960 film-goers who were mortally offended by the infidelity, transvestitism, and Oedipal deviance of the original Psycho.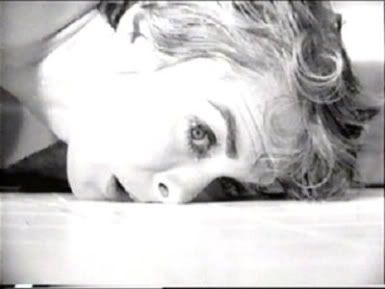 From the Saul Bass opening-credit sequence to the Norman Bates close-up ending, Van Sant (and the excellent cinematographer Christopher Doyle) replicated Hitchcock's Psycho (both versions adapted from Robert Block's novel by Joseph Stefano) almost exactly -- scene by scene, similar story. Again, we have a woman named Marion (Anne Heche) running out of town with a bundle of stolen money. During a storm she stops at a creepy motel, chats with its creepy innkeeper, and is soon murdered by the freaky proprietor, Norman Bates (Vince Vaughn). A detective (William H. Macy in Martin Balsam's role) is hired to look for her, while Marion's married lover, Sam (Viggo Mortensen in John Gavin's role), and her sister, Lila (Julianne Moore in Vera Miles' role), anxiously await his call. When the detective disappears, the sister and the lover set out to find Marion themselves, only to discover that, yes indeed, Norman Bates keeps his dead mother preserved in the basement -- and that Marion is dead.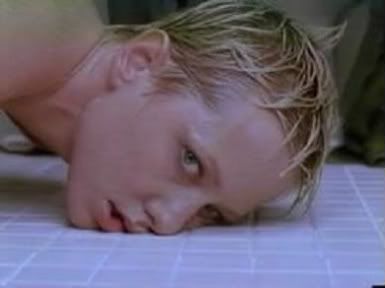 The story holds up, no question. But does the movie work? Yes. It works because by replicating the brilliant original picture (almost) shot by shot, line by line, and note by note (music by the great Bernard Hermann), the picture far excels most movies of late, particularly remakes (thank god Van Sant didn't add some stupid origin story), and is daringly avant-garde at the same time. Though the passage of time might change the picture's shock value --  modern eyes cannot feel the original's shocking impact of drains, showers and sexual role reversal -- it doesn't hamper the experience. Though closely identical, Psycho 1998 is a curious marvel that subtly alters the tone, the psychology and the movie experience. It deserves to be watched as more than just a lark.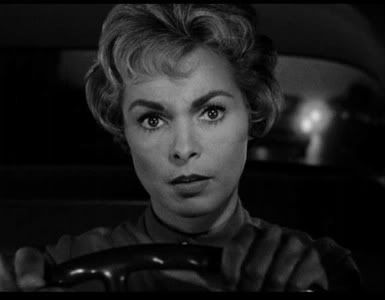 The most significant changes come from the actors. Heche, who watched Janet Leigh's scenes before every take, duplicates Leigh's Marion down to details as precise as how she clasps her purse (Hitchcock really knew how to shoot/fetishize a purse -- see Marnie, Rear Window and The Birds) and how she moves her hips when she walks. Yet Heche exudes a ditsier quality than her sexier counterpart. Leigh created an impulsive creature, a troubled, unconventional (she's having an affair with a married man) but an ultimately kind woman. She's both mysterious and down to earth. And her empathy for Norman Bates makes her all the more intriguing and likable.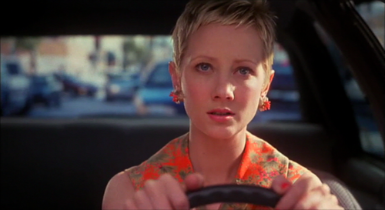 Heche's Marion seems simply flirty and slightly stupid. She's bolstered however, by her sister Lila, a tough gal who gives you the sense that she had watch out for Marion all her life. And Moore's Lila (with those Walkman headphones!) is even more pissed off than Miles' version. She is also appropriately brave, curious and horrified by the Bates household. And Macy in Balsam's role  -- well, there's nothing like Martin Balsam tumbling down the stairs -- but Macy is just fine.
The biggest and most controversial redo is the casting of Vaughn as Bates. Then, best known as the Lothario from Swingers (this is pre-Vaughn revival of the naughts) who spent most of the 90s miscast in films that didn't allow him to flex his genius comic ability, Vaughn gives us a fascinating twist. Perkins expertly played Bates as meek, effete and shy, but Vaughn is all boorish, masculine evil. Vaughn's Bates is like the school bully who pulls wings off insects and shocks girls with sexual threats (which may account for one of the film's major missteps -- showing Bates masturbate to Marion, leaving out the sexual ambiguity of the original). Initially, Vaughn may seem too handsome for this sociopath (not that some psychos weren't lookers -- Bundy and Ramirez come to mind), but as the film rolls on, he becomes grotesque. With his huge forehead, icky laugh and deceptively normal manner, the character actor Vaughn becomes a master fake a la Ted Bundy.

And I never bought for a second that this Bates thinks he is "Mother." When he smiles at the camera in his last shot, he seems to be saying "the jokes on you" and we sense that he will, no doubt, escape from the institution -- like, again, Bundy who escaped, once.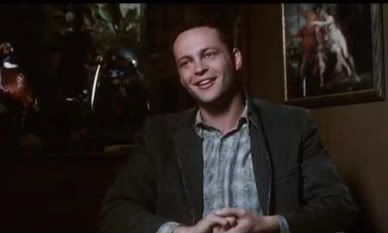 While Vaughn's portrayal was a wise deviation (it would be hard to follow Perkins' exact footsteps), this is not a sympathetic performance, and the entire film remains a cold, shrewd exercise. Part of this coldness is a result of Van Sant's purposeful lack of auteurism (and yet Van Sant's style is there), which makes his Psycho much less the vanity project many critics accused him of. His version is truly an homage to Hitchcock and a celebration of experimental filmmaking.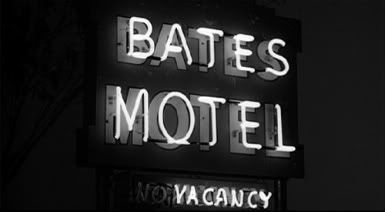 Van Sant's Psycho makes one realize just how timeless, yet modern Hitchcock's film really was. Psycho 98 may be perverse, but quite obviously, Psycho is about perversion, and the power of cinema. After all these years, current movies can still be this beautifully crafted, still pace themselves at this speed (I love watching both Marions drive and drive and drive) and can still work as both ballyhoo and art. And 50 years later, I think Hitchcock would have appreciated such in-your-face audacity.