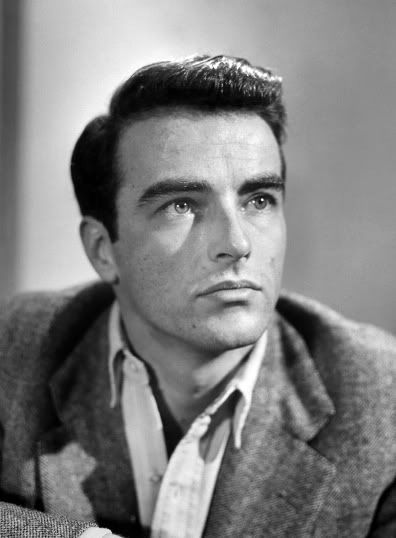 No one has Montgomery Clift's eyes.
Those haunted, sensitive eyes that gazed at the viewer with method modernity and timeless emotion -- pleading and gentle, but with the potential for reckless selfishness. He wasn't the sweet bad boy; he was the conflicted, tortured bad boy who wasn't even sure if he wanted to be so virtuous in the first place. In this disappointing, alienating world, what's the point of being the good guy? But then, cruelty isn't necessarily the answer either, even when he spurns an Heiress.
Clift's eyes held secrets, and not merely the secrets we know about after discovering his real life. There's more to Clift than hiding homosexuality, there's pain and romance and passion and hopelessness mixed with bursts of happiness that will never grow towards contentment.  For a man so beautiful, his inherent existential angst almost seems perverse. But it also draws us to him --  we want to help Monty Clift, and I have a feeling, no matter what that man did, I would forgive him anything, even if he'd surely become one of the most unreliable presences in your life. In movies, he's the man who'd promise to do anything for sad-eyed sister Marilyn in The Misfits, but, in the end, he probably wouldn't stay. Though I love their chemistry in that picture, and their bond feels real and strong (and apparently, off screen, they understood one another), you know his cowboy was too damaged, too self destructive to take care of anybody but himself.
And yet, damn if he doesn't untie those Mustangs for Monroe. I think because it's Clift who performs this noble gesture, that the moment becomes so overwhelmingly moving, so eloquent. Yes, it's a movie, but I will eternally love Monty for saying fuck the money, honoring Marilyn's humanity, and letting those Mustangs free. It's one of his most touching acts on film.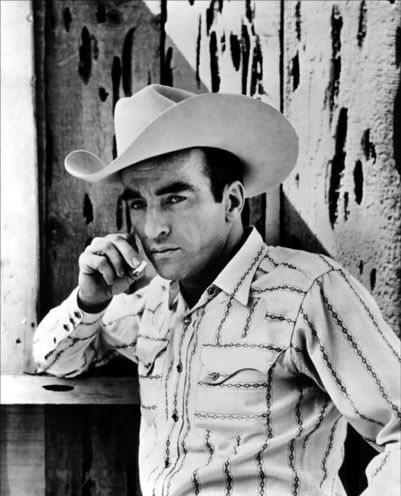 Today is Clift's birthday. The man who influenced Brando and Dean would have been 89-years-old. Of course he would never have lived that long -- alcoholic, drug addled, unhappy, he died in 1966 at the age of 45 (though he was quoted that he wished to direct in his later years). There are many performances I could discuss here, since I love him so,  (Red River,  The Heiress, The Big Lift, A Place in the Sun, I Confess, Terminal Station, Raintree County, From Here to Eternity, Lonelyhearts, The Young Lions, Suddenly, Last Summer, Wild River, The Misfits, Freud  and Judgment at Nuremberg) and yet not enough performances -- he died too soon. Instead I keep thinking about his eyes -- an Avedon Into the West character (particularly after his accident -- and he was still gorgeous), a Dorothea Lange Dustbowl Farmer, a Bruce Weber beauty and then, like Bette Davis, quite simply Montgomery Clift. He was his own masterwork.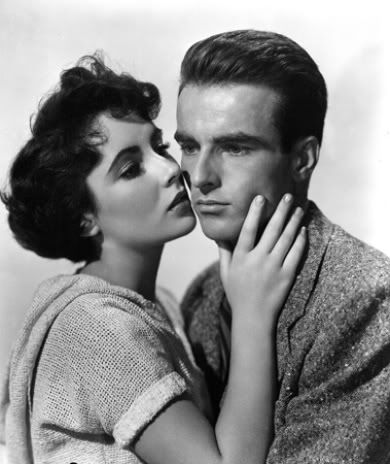 Interestingly, I had almost forgotten that today would be his birthday, but late last night, I had the desire to watch A Place in the Sun with a friend who'd never seen it before. And I couldn't stop talking about Clift's eyes.  My god, every scene is almost too much to bear. His insecurity (in that tweed suit), his desire to make something of himself, his loneliness with Shelley Winters, his criminal, terrible, and yet tragically human act in the boat, his rapturous love for Elizabeth Taylor, his fleeting moments of happiness and then his final, failed understanding of himself -- director George Stevens got his eyes. Adapting Theodore Dreiser's masterful An American Tragedy, Stevens' vision of Liz and Monty's heart-stopping beauty immediately puts the viewer in the lovers' corner, no matter what they do. But it isn't just their looks that make you swoon; it's the chemistry and fragile performances, most especially by Clift.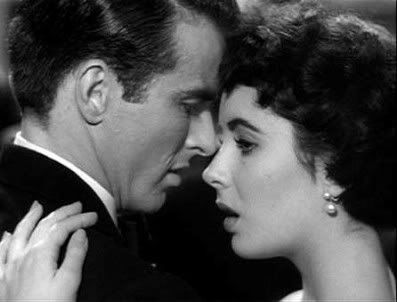 And that dance scene -- Stevens' close-ups. They obviously reveal the actors' beauty, but also how much they, and particularly Monty, could say with their faces. Clift may be blurting out that he loves Taylor, but his beseeching, poignant eyes reveal so many layers of desire, you know something is haunting him even if you don't fully understand the circumstances (he has just witnessed his pregnant girlfriend drown and, frantically in love with Taylor, he's chosen to do nothing about it). It's a dance macabre, and it scares Liz (it would scare me too) but one of the most romantic of all time.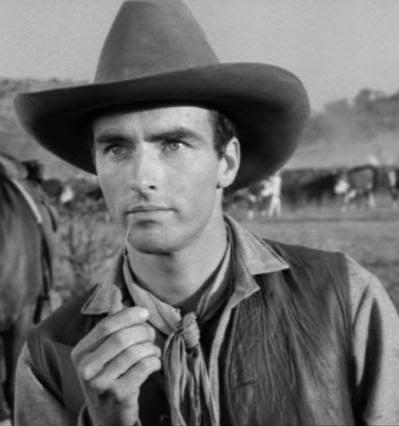 Again, no one had or ever will have those eyes.They were beautiful, but even Dreiser couldn't have written the power they conveyed. They were a sublime American Tragedy.