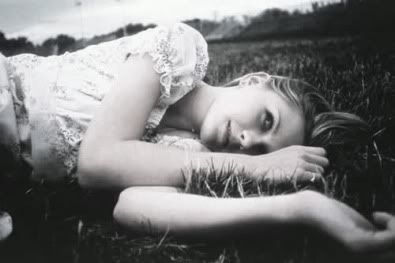 In real life, memories don't follow the patterns of a typical movie. Recollections are not played out in fully developed narrative timeframes, perfectly balanced and structured strands of thought, or tangible, easily understood events. Memories can be visited but never wholly embraced. They can be strong and unforgettable, but bit by bit, they lose their edges, making them, for many, even more melancholic.  The more they elude us, the less simplistic they become -- never just happy or sad, but mysterious and bittersweet, replete with or bereft of emotion for reasons often beyond comprehension.

Sofia Coppola's poetic, tragic and mysterious The Virgin Suicides (released nearly ten years ago and, which emerged to me today, a memory itself while thinking of my siblings), captures the ambiguity of such hazy recollections with tender, albeit horrifying ennui.

Adapted from the novel by Jeffrey Eugenides, Coppola's picture doesn't tell a story; instead, it leaves a swoony, foggy impression, a darkly beautiful intangibility filled with almost torturously elusive feeling. Set in Michigan in the early '70s, the film is marked immediately with the pall of death and the dangling unknown of why it happened. The five teenage Lisbon sisters -- all blonde and beautiful -- kill themselves, and a group of smitten teenage boys struggle to understand why. The suicides are a defining period in these boys' lives, but even as they narrate the film, they have never gotten their heads around the loss. In an unusual narrative and cinematic point of view, the boys wistfully re-create the girls' lives through a swiped diary, bits of bric-a-brac memorabilia and remembrances of voyeurism, idealism and fleeting carnality. Never really understanding these girls as living, breathing flesh, their communication acts much like modern ways of "connecting" -- through the computer, through online social networking, through pictures, through texts. Just as now, interacting with the real person as opposed to an idealized representation is usually much messier, much more real and much scarier.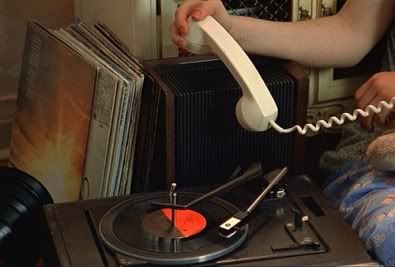 Which connects to the death of 13-year-old sister Cecilia (Hanna Hall). The suicide places sisters Lux (Kirsten Dunst), Bonnie (Chelse Swain), Mary (A.J. Cook) and Therese (Leslie Hayman) into a mourning period marked not by obvious wailing drama, but by a peculiar inwardness that only sisters can understand. When one feels alienated by their parents, the bonding of siblings is frequently strong -- so intense that secret languages and, in the case with my sisters, coded words and private hand signals, are created to invent one's own world. These are the people who understand you. But blood bonds can be frightfully concentrated, and in the worst cases, veer into madness. 

So when a psychiatrist tells the grieving parents (Kathleen Turner and James Woods) that the girls need more social contact, they allow the sexually curious Lux (with sisters and their assigned dates in tow) to attend a homecoming dance with heartthrob Trip Fontaine (Josh Hartnett). After an innocent, oddly heartbreaking transgression occurs, the strict Roman Catholic family (led mostly by Mom) cloisters the girls in the house, taking them out of school and depriving them of all social contact. Of course, this can't come without consequences. The girls will grow ever closer, ever secretive, and ever destructive.

But Coppola doesn't place those consequences within a moral straitjacket -- no one is demonized, and no one is entirely understood. Many criticized the picture for its lack of fully developed characters, but that is exactly the point. Who are these girls? These girls are memories, these girls are tragic beauties put on pedestals. These girls are characters one writes books about, but one never truly knows. And the not knowing is part of the tragedy (does anyone really want to know them? Or do they want to keep them? Or stare at them? Or, after a night of passion, leave them waking up alone and cold in a football field?). And then these are girls, who committed, really, in the plain light of day, an ugly act that turned their young, lilting beauty and promise of a full life into rotting corpses. Death. The urn your heartbroken, morbidly curious stepsister opens after a game of Scrabble.

The Virgin Suicides is shot with a gauzy, haloed beauty that is obsessive but never perverse (and the haunting music by Air is especially poignant and otherworldly). The point is to capture an adolescence lost, both to the sisters and to the boys themselves. Coppola's intelligence, sensitivity and ethereal style avoids obvious irony and easy interpretation, which can be maddening -- but then suicide is maddening, both for those who achieve the act and those who suffer the aftermath. Coppola's vision of this uptight suburbia is made both erotic and exotic by these fairy-tale Rapunzels who live there -- troubled, creative and intriguing girls trapped in the unfathomable and misty glaze of worship and memories.