Though the term is sometimes discussed with a question mark, the actor-turned-director has proven to be an impressive evolution (or merging) since the beginning of cinema. From film pioneers like Buster Keaton and Charlie Chaplin to innovators like Orson Welles, Elia Kazan and John Cassavetes to icons like Warren Beatty, Robert Redford and Clint Eastwood (so great in Gran Torino -- which made me return to this subject) to major stars like Kevin Costner, Mel Gibson and Tom Hanks, an impressive array of directors have worked both sides of the camera with distinction. Add actors such as Sean Penn (who has made some great pictures, including one of my favorites and I think, least talked about, The Pledge), Denzel Washington, Sarah Polley and Ben Affleck into the mix and you'll see that the double-duty directors are a talented brood that appears to be increasing.
Excluding actors largely associated with their directed work (which leaves off filmmakers and actors like Keaton, Kazan, Cassavetes, Eastwood, Woody Allen and more), I'm focusing on filmmakers who surprised, inspired and impressed with their unique turns behind the camera. Some made just one film, others crafted more, but all brought something unique to a screen they know so well. With the exception of The Night of the Hunter, here's a few American actor/director not discussed enough:
Ride the Pink Horse (1947)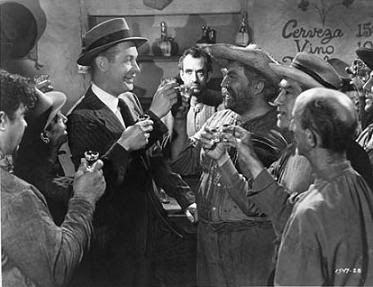 Director: Robert Montgomery
Cool leading man Robert Montgomery (star of Mr. & Mrs. Smith, Here Comes Mr. Jordan and They Were Expendable) made a few interesting pictures in the 1940s, chiefly in the genre of film noir. His experimental adaptation of Raymond Chandler's Lady in the Lake (shot entirely from Philip Marlowe's POV) is one of the genre's most interesting curios, but the strangely (and sexual) titled Ride the Pink Horse, adapted by the great Ben Hecht and Charles Lederer from a novel by Dorothy B. Hughes, is his most notable effort. Montgomery stars as the picture's mysterious protagonist, Lucky Gagin, an ex-GI drifter who seeks money and revenge from the sadistic gangster Frank Hugo (played by Fred Clark), the creep who murdered his best friend. The story twists when the FBI enters the picture and Lucky takes refuge at an old carousel run by carnival ride operator Pancho (a terrific Thomas Gomez) and meets the young and attractive Pilar (Wanda Hendrix). Boasting marvelous performances by everyone, with Montgomery leading the proceedings with an alienated, brooding, bitter character, Ride the Pink Horse conveys palpable postwar aimlessness. And it gives us the satisfaction of knowing what the title means: Lucky thinks all the horses on the merry-go-round look the same, something that leads him to tell a girl (who is asking which horse to ride) that she "might as well ride the pink one." Stylish, fascinating and complex, Ride the Pink Horse is an underseen gem.
One-Eyed Jacks (1961)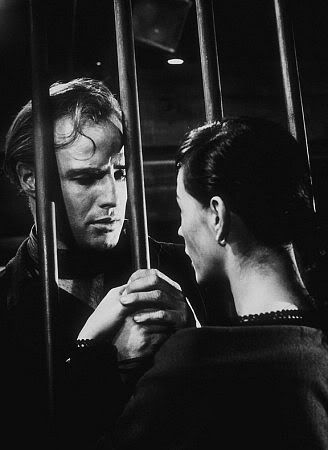 Director: Marlon Brando
Famous (and infamous) for being Marlon Brando's lone stab at directing, One-Eyed Jacks has remained underrated, underseen and misunderstood since its messy release. Coming in an era when the creative actor (and sometimes genius) would find difficulties in many of his roles, it's not surprising that when problems arose he simply decided to direct himself in this creative Western -- and replace Stanley Kubrick no less. The picture began with a rocky start -- first with Twilight Zone creator Rod Serling's initial rejected treatment; second with Sam Peckinpah's nixed screenplay (Kubrick didn't like it, so Brando fired Peckinpah); and third with new scripter Calder Willingham, who, with Kubrick, was also eventually canned. That left Brando to hire himself as director, resulting in a four-hour cut that was extensively trimmed by Paramount to 141 minutes. The story finds bank-robbing Brando facing off with his ex-partner and betrayer (Karl Malden) -- a man who became a "respectable" sheriff while Brando served five years in a Mexican prison. After Brando escapes and learns what Malden's been up to, he seeks revenge, resulting in an affair with Malden's adopted daughter (played by Pina Pellicer), a situation with the imitable Timothy Carey, and a final showdown with Malden. Though many critics find the film aimless and overly long, the picture, even with its messy backstory and clipped final product, remains an interesting, moody, richly realized Western that is, not surprisingly, beautifully acted by Brando and Malden.
The Hitch-Hiker (1953)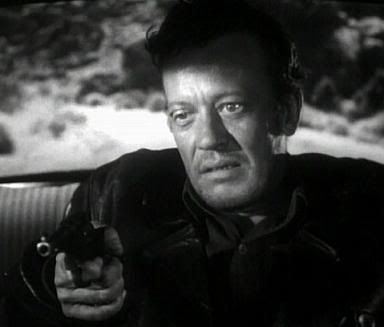 Director: Ida Lupino
In the 1930s and '40s, Ida Lupino earned deserved esteem as an actress with her tough, sensitive performances in movies like High Sierra, They Drive by Night and Road House, and would continue her talents into the 1950s with The Big Knife, While the City Sleeps and On Dangerous Ground. But the intelligent, unique and creative actress spent time studying the mechanics behind the camera, resulting in her directorial debut, Outrage, in 1950, a thoughtful, emotional B-thriller that took on the controversial subject of rape. Throughout her career as a director (she made seven pictures), Lupino would continue to approach taboo subjects with sensitivity and grit (The Bigamist is another interesting standout), but her greatest film is the intriguing psychodrama The Hitch-Hiker, starring Edmond O'Brien, Frank Lovejoy and a brilliant William Talman. Chronicling a horrifying road trip in which two fishermen (O'Brien and Lovejoy) pick up a deranged hitchhiker (Talman), Lupino directs with shadowy menace and intense nervousness (mirroring postwar anxiety) in this tight character study/thriller. Though she called herself the "Poor man's Don Siegel," she was dubbed the "Queen of the B's" and enjoyed a successful career (especially for a female director), making a string of entertaining, thought-provoking pictures that stand the test of time.
Little Murders (1971)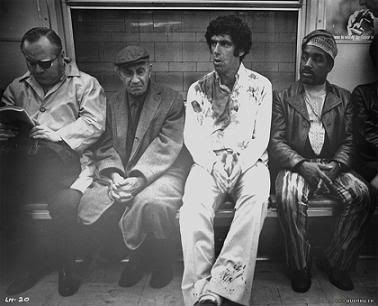 Director: Alan Arkin
Alan Arkin had quite the challenge on his hands when he decided to direct what would turn out to be an impressive, pitch-black screen adaptation of Jules Feiffer's stage play, a disastrous production that only lasted seven days in its initial 1967 run. The movie fared better, though not by much, and has remained a deserved cult item since its release. Expressing the unease and understandable neurosis ending the 1960s (Feiffer wrote the play partially in response to the Kennedy assassination), the picture merges comedy, violence, romance and anxiety with a jangling wit that makes viewers increasingly unsettled, putting them on the precipice of cinematic nervous breakdowns. Elliott Gould plays a photographer and "apathist" who allows violence upon himself while his girlfriend (played by Marcia Rodd) receives daily obscene phone calls from unknown perverts. The disparate lovers get married (for whatever reason) but happiness isn't their future as their personal problems increase and New York becomes even more violent and dystopian. Arkin bravely paints broadly here, with standout performances (Donald Sutherland is especially memorable as a hippie minister) and set pieces (the first meeting of the family is brilliantly anarchic and hilarious) that pile up the movie's absurdities and yet weirdly realistic feel for the anxious. A cultural panic attack of a movie, the disturbing Little Murders is something of a masterwork and unlike anything you've ever seen.
The Night of the Hunter (1955)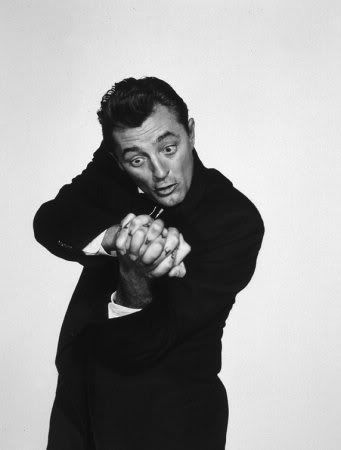 Director: Charles Laughton
It's hard to believe that the brilliant, poetic masterpiece The Night of the Hunter was Charles Laughton's sole directorial effort, and yet it is not so hard to understand: A picture this lyrical is hard to come by and certainly tough to top, by anyone. Laughton, a respected actor of stage and screen, famous for The Private Life of Henry VIII, The Hunchback of Notre Dame and other iconic performances, adapted Davis Grubb's novel (with film critic James Agee as screenwriter) into an expressionistic children's fairy tale/nightmare, utilizing dreamlike angled compositions (by cinematographer Stanley Cortez), chilling religious motifs, dark humor and disturbed perversity to full, elegiac effect. Casting Robert Mitchum was just one of Laughton's ingenious moves, giving the barrel-chested leading man his greatest, scariest performance -- electrifying the picture with a deep uneasiness and inspired weirdness. As the handsome and hatefully dangerous hymn singing "Preacher" who seduces vulnerable women only to take their money (as well as their lives), Mitchum's demented faux reverend Harry Powell hunts down the two children of poor Shelley Winters with big talk, questioning threats ("Where'd you hide the money Pearl?") and finally, just plain murderous intentions. From its most famous scene involving Mitchum's love and hate speech using tattooed knuckles, to Winters' beautiful yet horrifying watery grave, to the frightfully gorgeous way Mitchum sings ("Leaning on the everlasting arms"), especially with pure-hearted Lillian Gish, every inch of this picture is absolutely amazing.