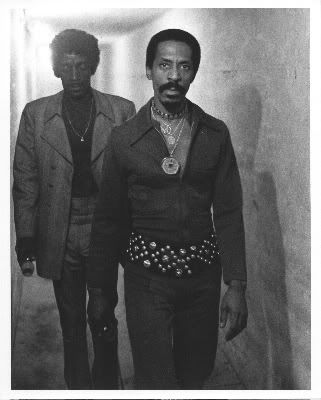 "Well, if you believe movies, man, then you'll believe anything."
--Ike Turner
Ike Turner has just died at the age of 76. The much maligned, deservedly acclaimed, much argued father of rock and roll; the Tina Turner discovering and abusing, sometimes drug addicted, frequently incarcerated damaged Daddy-O who, for his music alone, I absolutely revere, has left the building.
When did I fall for Ike? Many times in my live music movie watching -- particularly those impossibly hot Ike and Tina (and the Ikette's) Musikladen performances, the almost shockingly erotic moment of Gimme Shelter and, with special awe-inspiring potency, their concert in Ghana, immortalized in the music documentary Soul to Soul. It's 1971 and these two, along with Ike's band and the slinky Ikettes, are in their prime. Beyonce? Sure, she's all self styled booty-licious…but compared to Tina and The Ikettes? She's melting vanilla ice cream. Dear God, when Tina and Ikette's bust out Ike's version (not Phil Spector's --which I also like) of "River Deep Mountain High" in which the climax explodes into the women kicking their healthy legs, maracas shaking over-head, all wigged hair, mini-dresses and legs…it's pure sex on stage.
In a once deleted scene Ike, clad in a spiffy, belted white suit accompanies Tina, styling her sexy see-through tops, as she plaintively sings Otis Redding's "I've been Loving You Too Long" first soulfully then, when Ike joins in, with a raunchy glee (or as Tina says in "Proud Mary" "Nice and rough") that's just so crazy/sexy/fucked-up amazing, I get all tingly inside. Dirtier than the Maysles' Gimme Shelter moment (wherein Tina's stroking that mike like…we're all adults here), this is just, well, not something you'd see on Shindig or even on MTV where so called sexy performances are so canned and planned and usually awful. In Soul to Soul, Ike sleazes out his sexed up comments and punctuates moments with "shit!" and slurping cunnilingus sounds before the buildup of Tina belting out "Sock it to Me" as only Ms. Turner can. Oh God! It just makes you want to force today's young, tedious pop tarts into an isolation cell and make them watch what really gorgeous, gifted, down-and-dirty people do. Make them behold Ike Turner in all his black power, brown turtleneck, medallion wearing glory (Ike looked sublime in the early '70s) and yes, frighten them with all that raw power.
Which leads me to this: Why must people, who say they like old Ike and Tina Turner (and I'm not talking real music lovers and writers who know better) continually bring up Ike as the beater? Of course it's wrong that he hit Tina. Of course the Ike and Tina story has become rightfully iconic -- the woman, this genius singer, leaves the SOB and not only survives but knocks the guy out of the stadium (though as much as I love her, Tina's music post-Ike is a bit flavorless). And of course Ike has been arrested something like ten times. But did that define Ike Turner as a musician? This is the brilliant talent who pretty much invented rock and roll with the song "Rocket 88" in 1951. And hey, Tarantino, 5,6,7,8's fans, this is the guy who wrote the blissfully catchy "I'm Blue." This is the guy who produced and choreographed and played guitar and piano with yes, obsessive power control freakishness but made his band and singers frequently all the better for it.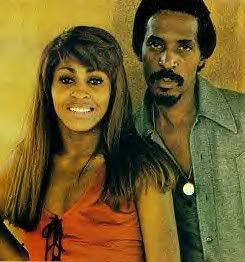 And I'm sorry (or not), the dark side to Ike makes the combination of Ike and Tina even more powerful -- dysfunction is a potent brew -- why would so much art, music, cinema and literature heavily notate this fact? You think George Jones and Tammy Wynette didn't throw beer bottles at each other? And the late, great Tammy Wynette is as significant as our beloved Tina. And are people frightened of Chuck Berry? The guy who secretly videotaped women using the toilet? Don't get me wrong, I love Chuck Berry but…that's a whole-helluva-lot-more bizarre than anything Ike may have done.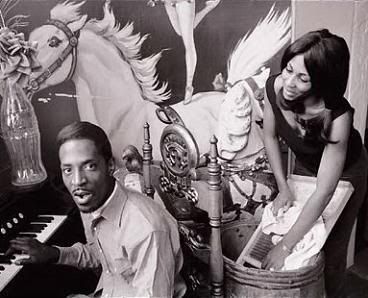 But who knows. There's a mystery and rawness to Ike that hung on him like the dust of a criminal out on parole. People ponder all sorts of scenarios when watching Ike. They even hated him. Take the talented Salon columnist Cintra Wilson's review of an Ike Turner show from 1999 in which she goes one step further by erroneously calling Ike a "purported musician." "Purported musician?" Calling Ike Turner a purported musician is like calling Henry Ford a purported car maker. Ike Turner was a pioneer, a legend and there's no questioning of his chops, right to the very end, no matter how many vicious beatings occurred in his lifetime.
One of my most memorable moments was meeting Ike Turner several years back when he performed at one of those terrible Waterfront Blues Festivals. Lots of white people with fanny packs and bottled water boogying to Curtis Salgado or someone of the like while shoving their faces with yakisoba. But the eating stopped when Ike took the stage -- partially because people were leaving (I witnessed some disgusted, Birkenstock sporting ladies ushering their husbands or, partners away as if they were about to witness The Burning Bed II) and partially because people and/or fans were fascinated. And who could blame them? Ike was sporting that trashy blonde singer and no, no, no…it was not the same as Ike and Tina circa '71 Soul to Soul. The spectacle was a bit sad. But Ike? Ike still had it.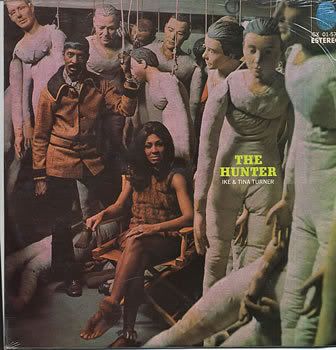 After the show I found myself standing amidst a group of record collectors (all male) when Ike came out to do a signing. When one of your idols is that close, you can't help but edge closer -- I wasn't intending on saying anything, I just wanted to look at him. But a small coterie of men yelling "Ike!" shoved me back further. Understanding their rude behavior, it was Ike, Ike Turner who gallantly, but rather aggressively, reached his hand out, grabbed my arm and pulled me to the front. I'll never forget the look of amusement the then 70-year-old gave me as he said smiling: "Get over here girl!" Oozing decades of musical legend and a substantive amount of charm and wickedness I was speechless. What the hell can I say to Ike Turner? I worship your LP "Blues Roots?" But after handing me a signed glossy and a CD free of charge, he paid me a compliment and offered some revealing and sincere words of jail-house advice directed at me and a male friend: "Stay straight," Ike warned us. And we listened.
Rest in peace Ike. Too bad and perhaps, too perfectly things didn't always, as Tina sang, "work out fine."