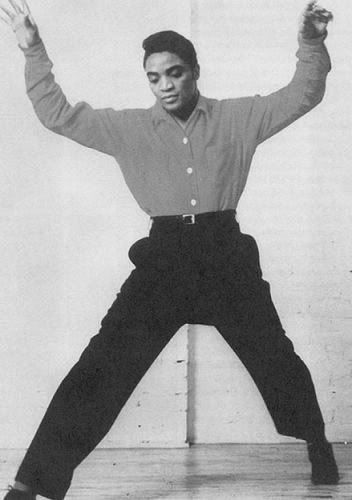 I finally left the apartment. But only to hunt down the Criterion release of Samuel Fuller's first films (alright, I did a few other things but who cares?). Back to this week's DVD releases. Many of them were treats including David Lynch's Inland Empire, a special edition of Taxi Driver and Takashi Miike's Graveyard of Honor.

I'll report more DVD's next week (if I'm on the ball) but in the meantime, check out my Film and DVD reviews at Strange Impersonation and anything else I'm thinking at Pretty Poison.
As for now, Three Obsessions: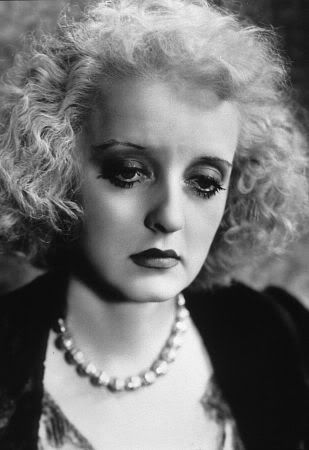 1.Of Human Bondage (1934) Bette Davis always benchmarked her career as "before Maugham" and "after Maugham." "After Maugham" related to this film, Of Human Bondage, a movie the actress begged to do on loan out to RKO from Warner Bros. As often reported in Hollywood lore, no one thought much would be made of this movie, in fact, some thought Davis' character, the cockney, slutty, bitchy waitress Mildred would play too unsympathetic and harsh for viewers. But proving her detractors wrong, Davis went on to her first leading lady triumph showing her beauty and ugliness (this is famously, the first picture in which Davis refused to look pretty in her less glamorous moments) earning her the esteem of her peers and public fascination. The story is indeed, tragically commonplace, Davis' Mildred gives Leslie Howard's kindly doctor (who dreams of being a painter) the run-around causing him to endure a set of emotional traumas that nevertheless, bring him back to her no matter what. Like no matter what. It's the classic case of loving what you can't have to the point of masochism, even when you finally settle down with a good woman (played by Frances Dee). Though all of the actors are powerful, it's Davis' show all the way, an actress so Maugham-ian that all other Maugham actors should be judged against this performance. And dig her final scene—in attitude and looks Bette is so punk rock.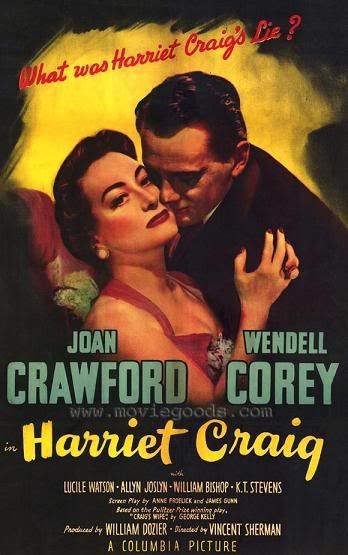 2. Harriet Craig (1950) It's not really surprising but dear Lord Joan Crawford was good at playing controlling, conniving c-words. And in Harriet Craig she's just sickeningly splendiferous. A daring portrait that revealed the dark, spirit-breaking side of marriage, this 1950 picture directed by Vincent Sherman (who really dug into Joan and Bette) has remained woefully under-seen. Featuring one of Joan's most riveting and true-to-life on-screen beotchs, the picture will get under your skin in ways you might not have imagined—even if you're like me (unmarried). If you are married, think about your happiness before watching this domestic horror-show of passive aggressive manipulation. Adapted from George Kelly's play, the movie was in fact a remake of the 1936 Rosalind Russell film Craig's Wife, directed by Dorothy Arzner. Though that movie is usually considered the better picture, I'm fond of Crawford's special kind of bent. Not only does she bring something more to the role of a borderline sociopathic wife but she brings more inner turmoil and even a tad bit of sympathy (a tad). She also brings more order, coldness and an especially annoying obsession for perfection. Poor old Wendell Corey plays the hen-pecked husband whose personal life and interests are sapped by wifey Joan who throws a fit if he puts his feet anywhere near the furniture, smokes a cigar, visits a friend or has a friendly conversation with the widow next door. When she sabotages his chances for a promotion, the smothering domination reaches an all time high—and horror. A terrific precursor to Mary Tyler Moore's character in Ordinary People, Harriet Craig is a must-see for Crawford fans. And for anyone seriously questioning that walk down the aisle.
3. Jackie Wilson I've been talking up Elvis and as I've written, I love the man. But you can't appreciate Elvis without understanding his influences, and one major artist who knocked the King for a loop was the sublime Jackie Wilson, a performer who burned bright and had one hell of a tragic ending. I've written about Jackie before (he was featured in my list of the tragically musically departed) and for good reason—the man with the operatic range, boxing background and spine tingling octaves was one of entertainment's greatest innovators. There are countless acts I would kill to have seen live and Wilson, a.k.a. "Mr. Excitement" (whom Elvis attributed much of his style to) is very near the top of the list. Check out genius Jackie working it with a more organ whirling, soul stirring version of his "Lonely Teardrops" on Shindig! Oh to be a Shindig dancer. And if those floorboards could talk...