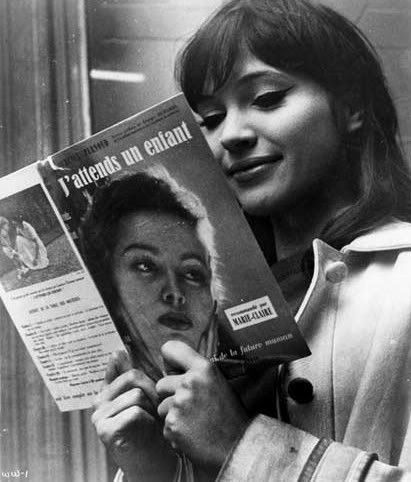 I'm still processing the ten movies I watched (and in a short period of time, I literally have not left my apartment in over a week) from Warner's film noir set which includes Act of Violence, Mystery Street, Crime Wave, Decoy, Illegal, The Big Steal, They Live By Night, Side Street, Where Danger Lives and Tension. I've seen most of these pictures in some form or another but discovering Decoy was the revelation. Not only is the story wonderfully insane, but so is Jean Gillie--one of the meanest femme fatales in noir history. A shiny, sexy, sociopathic murderess, I can't get her crazed laugh out of my head.
This week's DVD releases gave some of my favorites talents worthy box sets and special editions. William Powell and Myrna Loy, Brigitte Bardot, Luis Bunuel, Flash Gordon and Elvis Presley all receieved DVD love this week.
Check out my Film and DVD reviews at Strange Impersonation and anything else I'm thinking at Pretty Poison.
As for now, Three Obsessions: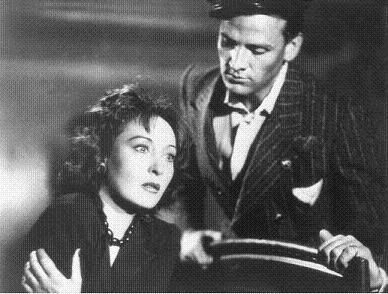 1. Ossessione (1943) Double Indemnity, The Postman Always Rings Twice, Slightly Scarlet, Mildred Pierce, hardboiled crime novelist James M. Cain made for some classic entries in the genre of film noir. But looking at Luchino Visconti's 1943 noir Ossessione, a gritty take on Cain's The Postman Always Rings Twice the writer's tough prose also aided in the advent of Italian neorealism. Considered by many film scholars the first neorealist picture (or at least an important example of the neorealist aesthetic) Osessione's story of two hapless lovers plotting murder is grittier and more Italian-centric than the American 1946 version starring one of my favorite actors of all time, John Garfield and a delicious Lana Turner (clad in white). Visconti's vision is more political and class-conscious in its unforgiving depiction of working-class life in postwar Italy and in some ways, closer to Cain's source novel, with leads (the powerful Clara Calamai and Massimo Girotti) who aren't quite as beautiful as Garfield and Turner. Not that I don't love the '46 version (I also admire the Nicholson, Lange, Rafelson take as well) but this one feels even more desperate, greasy and grubby. You truly feel Calamai'd sagging existence and her harsh reality is perfectly suited for the director's vision of "anthropomorphic cinema."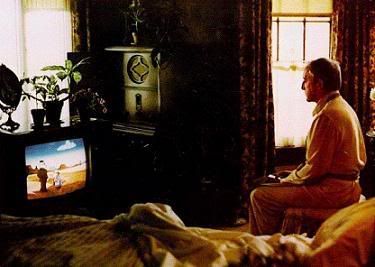 2. Being There (1979) This was one of my favorite movies as a kid, all the more memorable for being one of the first pictures I saw on my birthday. "I like to watch" says Chance the Gardener, as brilliantly played by Peter Sellers in director Hal Ashby's magnificent 1979 Being There. Adapted by Jerzy Kosinski from his satirical novel, the film tells the story of a gardener whose only knowledge of the world comes through gardening and television. When the old man he works for passes on, Chance is left to fend for himself in an outside world that's so foreign to him that he thinks he can change it with a TV remote control. Luckily (I suppose) he runs into a wealthy Washington insider who takes his simple gardening metaphors as deeply felt life musings, and Chance (now named Chauncey Gardner) is eventually giving advice to the president of the United States. It's just so beautifully filmed, hilarious and poignant and superbly acted by Sellers, who imbues naïve Chauncey with an untapped sadness that, as a kid, seemed on the edge of bursting. But he wasn't. And as an adult, it makes the movie all the more powerful. And always, always watch the credits—the outtakes of Sellers attempting to deliver his white man talkin' jive speech without laughing are priceless.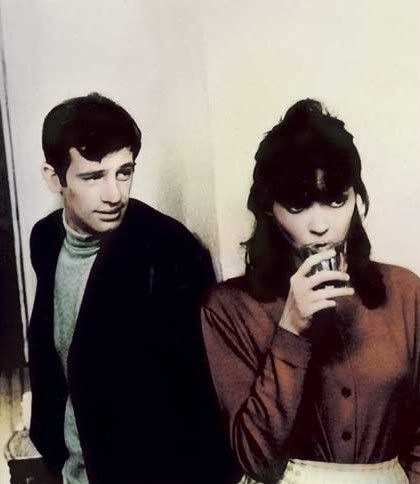 3. A Woman Is a Woman (1961) It's almost annoying and yet, I enjoy repeat viewings of this movie, it's so…gorgeous. Jean-Luc Godard's second and fluffiest film, A Woman Is a Woman (1961), works as a nutty exercise of mixing cynicism with loopy feel-goodism. With its sparkling lead in the sublime Anna Karina, cute musical montage moments and sweet expressions of womanhood, young love and straight-ahead movie love (inside jokes and all), Godard is certainly up to something –surely the director couldn't have felt this happy. Made after his groundbreaking Breathless, the film has Karina (then Godard's wife) as Angela, the most beautiful stripper you'll never see (maybe in France), a woman eager to have a baby with her live-in lover Emile Recamier (Jean-Claude Brialy).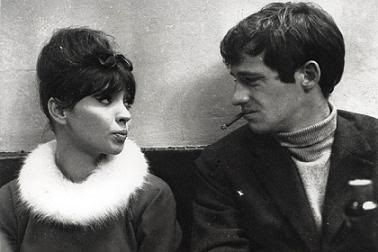 Emile's not up for baby-making, which leads Angela to his best friend, Alfred Lubitsch (Jean-Paul Belmondo), who's more than willing. Now, pondering the "reality" of this picture is missing the point. Godard crafted it as a tribute to the Hollywood musical, with leads singing and dancing, fighting and then…running around the city streets as carefree as Gene Kelly stomping in rain puddles (albeit much more casually rendered). Shot in glorious color, the picture is eye-popping vibrant—and not just for Karina and the two rakish male leads or for Godard's inventive direction, but also for the general aesthetic of the time. Quite simply, I love watching these people in their surroundings, especially in little moments like Belmondo bumping into Jeanne Moreau playing herself. He asks: "How is Jules and Jim coming along?" I so wish I could just wake up one morning and have this film's style turn into my outside life reality. But as I've said, I don't get out much.