The man knew how to shoot some powerful, powerful celluloid.
Targets, Psych-Out, Easy Rider, That Cold Day in the Park, Five Easy Pieces, Shampoo, At Long Last Love, The King of Marvin Gardens, Pocket Money, Paper Moon, New York, New York--cinematographer Laszlo Kovacs was one of the greats. And his life was quite extraordinary:


"Kovacs was born and raised on a farm in Hungary when that country was isolated from the Western world, first by the Nazi occupation and later during the Cold War. Kovacs was in his final year of school in Budapest when a revolt against the Communist regime started on the city streets.

"He and his lifelong friend Vilmos Zsigmond made the daring decision to document the event for its historic significance. To do this, they borrowed film and a camera from their school, hid the camera in a paper bag with a hole for the lens and recorded the conflict.

"The pair then embarked on a dangerous journey during which they carried 30,000 feet of documentary film across the border into Austria. They entered the U.S. as political refugees in 1957. Their historic film was featured in a CBS documentary narrated by Walter Cronkite.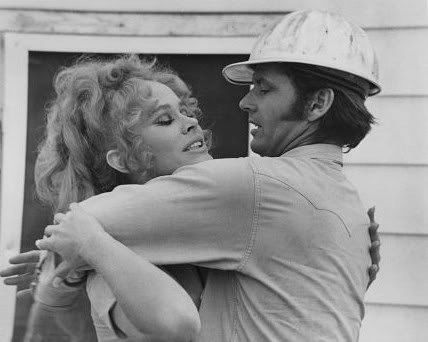 "Against the odds, Kovacs and Zsigmond went on to become two of Hollywood's most influential directors of photography. Kovacs was an active member of the American Society of Cinematographers, and in 2002, he received the ASC Lifetime Achievement Award, the organization's highest honor."
The influential cinematographer (and one of my favorites) passed away Saturday night at age 74. He will be greatly missed in life and in the world of film. And though there are so many Kovacs lensed pictures to watch in his honor (my personal fave being Five Easy Pieces), this one (scored to The Band's elegiac "The Weight") is a splendid example of how simultaneously edgy and beautiful Kovacs was when it came to shooting nature and American iconography.
It's gorgeous and regarding our present era, especially inspiring. I'm a gear-head at heart but damn if this scene doesn't make me want to leave everything behind and road trip on a chopper. Even if their dream doesn't work out, it might be better than the current state of America.
And then there's this opening. Fonda, Hopper, Phil freaking Spector, airplanes, drugs, the watch, Steppenwolf, the open road. You've seen it a million times, and though some find Easy Rider overrated, I still say this opening is near perfection.