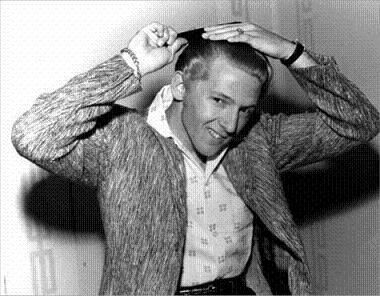 This week's DVD releases are an eclectic mix. There's American Hardcore,That Night in Rio, The Three Stooges: Hapless Half-Wits, The Well and the Criterion Edition of When a Woman Ascends the Stairs. And yes, I love The Three Stooges. What of it?
In the meantime, read my Film and DVD reviews at Strange Impersonation and anything else I'm thinking at Pretty Poison (where you can read my philosophy on Hollywood Head Shots).
As for now, Three Obsessions:
1. Carnal Knowledge (1971) It took me a while to watch this film again. Even for me, the movie is just sooo incredibly harsh. Jesus Christ. I don't want to get married enough but Carnal Knowledge makes the prospect of living with 30 cats or becoming Judi Dench in Notes on a Scandal not only acceptable but, attractive. Mike Nichols' Carnal Knowledge, pre-Neil LaBute, pre-Closer knew how to dig his claws into the supposedly blissful union of man and wife. And yes, yes, it's been quoted to death but when Jack Nicholson screams at the once sexy now dumpy Ann-Margret, it never gets old, but also disturbing, funny and tragic. Damn, you feel sorry for her when he hollers: "You want a job? I got a job for you. Fix up this pigsty! You get a pretty Goddammed good salary for testing out this bed all day! You want an extra fifty dollars a week, try vacuuming! You want an extra hundred, make this Goddammed bed! Try opening some Goddammed windows! That's why you can't stand up in here, the Goddammed place smells like a coffin!" The topper? "Why don't you leave me?... For God's sake, I'd almost marry you if you'd leave me!" (Watch the magic, and Ann-Margret's spectacular breasts here) It reminds me of the other Nichols' classic, Who's Afraid of Virginia Woolf when Liz Taylor brays to Richard Burton: "I swear if you existed I'd divorce you." But then, that movie is a lot more romantic. I'm not kidding.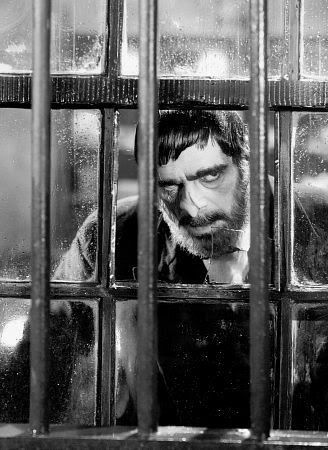 2. The Old Dark House (1932) - Director James Whale crafted many classic horror pictures -- his most famous being Frankenstein and Bride of Frankenstein -- but his excellent The Old Dark House is one of my favorites. Whale's penchant for the perverse, darkly humorous and finally, just flat out scary is on full display here as travelers Raymond Massey, his wife Gloria Stuart, Melvyn Douglas, Charles Laughton and his chorus girl companion Lillian Bond find themselves stranded in an isolated mansion. A scarred, crazy, mute butler (a terrific Boris Karloff) is there to greet them, but that's just the start of it. The homeowners are nuts (one's a whacked-out atheist, the other a religious freak) while the rest of the family includes a bedridden 102-year old grandfather and a pyromaniac son who's kept locked up. Stylishly photographed and containing outrageously freaky performances, this is as wonderfully bizarre as it gets.
3. Jerry Lee Lewis As much as I love Elvis, I have to say Jerry Lee Lewis is the one--the one I want. Of course we know he's a mega talented piano player, singer and sexy wailer who lived a life of hard knocks and probably a lot of good old fashioned evil. I always say I'd like to go on a nice date with Elvis, have him take me out for a sundae (I would refrain from the white panties slumber party) but Jerry Lee? Oh Jerry Lee...I could not resist that hellfire SOB. He could take me to a chicken coop and have his way with... But back to his genius. The guy is still around, still touring (sporadically--he canceled a show a few years ago that I was excited to attend) and if I don't see him before he dies, well, I don't know what I'll do. And I have to hear him sing his version of Hank Williams' "You Win Again" (one of my favorites) or "Crazy Arms" or really, just about anything. Jerry Lee, please come back to LA . Here's Jerry Lee on "Shindig" doing a nice version of "High School Confidential" with the clean cut Shindig dancers grooving along.
But this version is one of my favorites. It's not the best quality but check out how much these kids are freaking out. Damn I want to be there!