"Millions will watch you...as you sink right down to the ground."
--Jackie Wilson, "No Pity (In The Naked City)"
What better way to deal with depression than by...embracing depression? So the post I chose to re-visit today was dead musicians who make me sad. It's as simple as that. And no Jim Morrison, Janis Joplin or Jimi Hendrix here (though Jimi and Janis sadden me). Instead, I've focused on those talents (my favorites) who are really, really, really tragic. Obviously no list is complete (like, Elvis and Hank Williams are not included; neither is Patsy Cline, Nick Drake, Bon Scott, Ian Curtis, Sam Cooke, Serge Gainsbourg or Chet Baker) but this is as depressed as I'm going to get.
Johnny Ace (June 9, 1929-December 25, 1954)—Murder or accidental death? Russian roulette was the fatality for this young, gorgeous pianist/singer. But how weird that Ace decided to play the deadly game during a five minute break in a concert? And on Christmas day? His posthumous hit is the one most have heard if they've seen Mean Streets, Bad Lieutenant and yes, Christine—the plaintive, haunting ballad "Pledging My Love"—but everything on the "Johnny Ace Memorial Album" is peerless. RIP ACE.
Otis Redding (September 9, 1941-December 10, 1967)—One of the most important, influential and heart stopping soul singers ever, Otis Redding gave us about four years of gorgeously gravely voiced/smoothly sexy/heartbreaking music. Recording on Stax, Redding's output is near perfect with songs like "These Arms of Mine," "I've Been Loving You," "Try a Little Tenderness," "Open the Door" (one of my favorites) and of course, [Sittin' On] The Dock on the Bay" which only proved he was at his artistic peak. But fate is one f'ed up hitch and 26-year old Redding perished in a plane accident in 1967. The idea of what he would have furthered in his career is too maddening to ponder. Life is just too unfair to make sense of sometimes.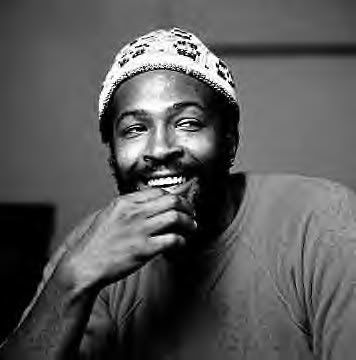 Marvin Gaye (April 2, 1939-April 1, 1984)—If you don't think the loss of Marvin Gaye is tragic than I don't consider you human. His credit, influence and scope is too numerous to list but briefly—he started as a crooner at Motown, moved on with the revolutionary "What's Going On" (a record Berry Gordy claims to have never understood), worked it with his erotic bit of velvet "Let's Get it On" and created one of music's most brilliantly bitter accounts of divorce, the acid entitled "Here My Dear" (the royalties of this album all went to his ex-wife). There were the tax problems, the cocaine and then, the 1980's hit "Sexual Healing." But Gaye's ups and downs hit a massive sink hole while arguing with his father in 1984. What happened? Gaye's father shot and killed his son. Not sure if there's too many acts to top the horror of murdering your own son. The tragedy is all the more terrible when thinking how Gaye Sr. must have felt. And speaking of Marvin Gaye, there's also the tragic loss of his greatest singing partner, Tammi Terrell. This is some sweet, sexy stuff.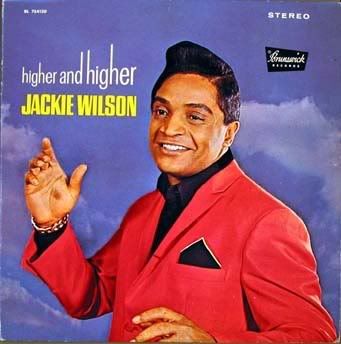 Jackie Wilson (June 9, 1943-January 21, 1984)—if you look at the singer's career at his shady label, Brunswick, Jackie Wilson's entire life was tragic. The "Lonely Teardrops," "(No Pity) in the Naked City" singer with the range of Mario Lanza (no one could touch his upper register) was one of music's most brilliant talents, but his influential mixture of R&B and soul never crossed over to the extent it should have. Too many of his recordings were string-tied when they should have been raucous. If you've not been initiated into the magic and moves of Jackie Wilson, just rent his appearances on Shinding! and you'll become a believer. Shot in 1961 by a female fan (he was seriously wounded but recovered), a career slump, a hit in 1967 ("Higher and Higher") and yet another downturn, in 1975 while singing "My heart is crying, crying…" he collapsed on stage from a heart attack. He lived for years in a vegetative state and died in 1982. It's said that Al Green (he better not go anytime soon) was Jackie's most generous supporter in the hospital.
Dennis Wilson (December 4, 1944-December 28, 1983)—I'm not one of those Beach Boys fanatics, though I do recognize their merit and think Brian Wilson did achieve levels of genius with "Pet Sounds" (though I don't think it the greatest musical achievement in the history of popular entertainment). Nevertheless, Dennis Wilson's unfortunate death bums me out. Maybe it's because he starred in one of my favorite films of all time, Two Lane Blacktop (he's high on my if-I-had- to-find-a-boyfriend-from-a-movie list). Maybe it's because he actually knew how to work on cars. Maybe it's for all that guilt he felt about the whole Charles Manson connection. I don't really know for sure. I just get really sad. Worse, the ex-Beach Boy had to die in the water.
Eddie Cochran (October 3, 1938-April 17, 1960)—Eddie Cochran isn't talked about enough outside rockabilly circles. Most casual music listeners and even, Elvis fans, don't even know who he is which is a shame given his innovative work with both the power cord and the overdub. If you're not aware of him, he wrote that staple cover "Summertime Blues" (big for The Who) and the sexy, rough "Somethin' Else" (which Sid Vicious covered and you saw done by Gary Oldman in Alex Cox's Sid and Nancy).
He also gave us "Twenty Flight Rock," "Weekend" and "Nervous Breakdown." While touring with Gene Vincent, the boys got in a car accident leaving Cochran dead. Everyone talks about the youth of Jimi and Janis but no ones got it on Eddie Cochran—he was only 21.
Marc Bolan (September 30, 1947-September 16, 1977)—A guy who loved cars, sang about cars ("You're built like a car you've got a hub cap diamond star halo…") but was terrified of actually driving a car has to DIE in a car. And with his wife, Gloria Jones, at the wheel. The Founder of the preeminent (and greatest) "glam" band T-Rex with classics like "Bang a Gong," "Baby Strange," "Ride a White Swan," "Children of the Revolution" and "20th Century Boy," the elfin creature who looked like Jimmy Page before Page did (but better) was on the verge of another breakout before his untimely death at 29. Spaceball Richochet.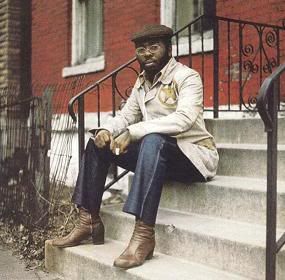 Curtis Mayfield (June 3, 1942-December 26, 1999)—57 is too young if you ask me, even if you haven't produced music that matches your output in the '60s and '70s. And if Julia Roberts can't live in a world without Denzel Washington winning an Oscar then I can't live in a world where Curtis Mayfield is dead. Well, Julia got her wish while I have to live the delusion of pretending Mayfield is still out there singing "They Don't Know." Responsible for a record I listen to at least once a week, The Impressions epic, genius, unmatched "This Is My Country" (it was finally just re-released on CD and vinyl—go enrich your life and musical taste and buy it) and "Superfly" as well as other standouts, the musical pioneer and one of the first outspoken black power movers had to go on and die in 1999. So, so, so wrong. I don't even like writing about it. Especially since after a 1990 accident on stage (a lighting rig fell on him) he had been paralyzed from the neck down. The guy who famously sang the words "Every brother is a leader" and admitted to being a "Fool for You" does not deserve this. I'm a fool for him.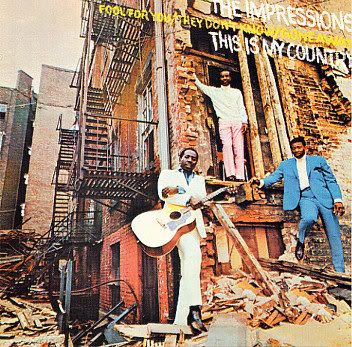 I'm ending this with the great Marc Bolan singing one of his most bittersweet, wistful and beautiful songs--"Life's a Gas." This song can save you from having a nervous breakdown.