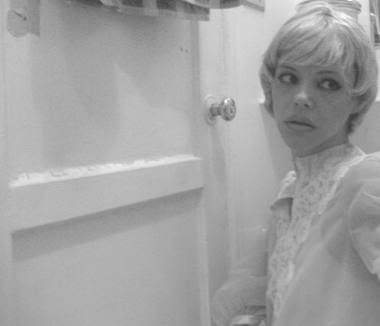 Halloween viewing at Hugh Hefner's movie night was quite perfectly, The Exorcist. We will all one day, sing together in the white clouds of heaven or rot in hell, I think quite comfortably, in the wonderfully balmy Grotto. Either way, I think we'll be OK -- everyone was sufficiently terrified and moved by the picture to ensure this will happen.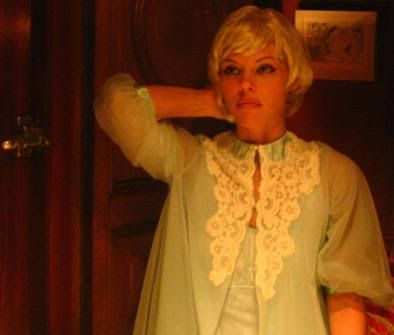 So...naturally, the act of watching Regan stab her privates with a crucifix turned me back into that nice Catholic girl buried deep inside of me (the Catholic girl barely raised Lutheran, but familiar with the church of excessive, sometimes beautiful guilt). That girl.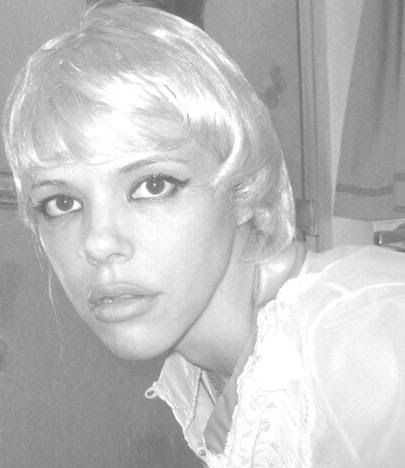 That Vidal Sassoon sporting, tannis root wearing, black crib rocking girl who makes me long for ritual.That girl who would never, like Ellen Burstyn, abandon a child, even if he had "his father's eyes."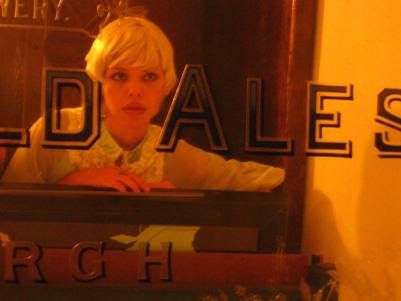 Roman's girl (that's Castevet, and yes Polanski too) and favorite Catholic -- Rosemary Woodhouse.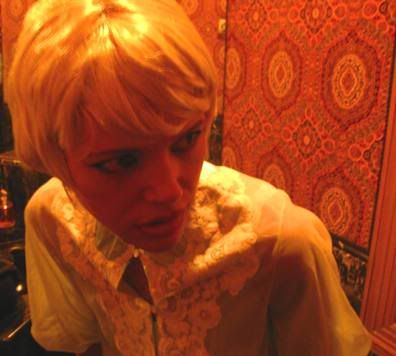 Naturally.
With that, Happy Halloween... and with some Rosemary antics at the mansion. (Also, please check out this entire series of photos, in slide-show higher resolution here.) And thank you for your hospitality Mr. Hefner.
And...watch my above mini Max Fischer production in wide-screen here.
And finally, if you like, watch me cuddle in a coffin here. That was somewhere else...