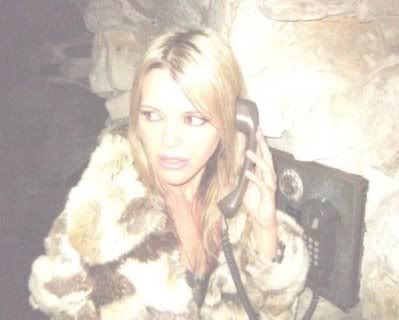 I saw a very early, special screening of Youth in Revolt at The Playboy Mansion a few Sundays ago and all I can say is...good show. Though it's too early to go into it -- I will say, I enjoyed the clever, offbeat, touching movie (directed by Miguel Arteta)-- and the cast is terrific: Michael Cera (in a dual role), M. Emmett Walsh, Mary Kay Place, Steve Buscemi, Ray Liotta, Fred Willard, Justin Long, and Jean Smart.
Hugh Hefner (a very gracious host) played the picture for his regular weekend movie night, where guests munch popcorn, hang out in the mansion, and in my case, toured the Grotto (as pictured at the top -- I really wanted to call my ex boyfriend on that phone), the Game Room, the Zoo and more. I love the Game Room.
Again, since the movie opens in January, I'm holding off on an official review, so instead I thought I'd post a look into Hef's Game Room. And a picture with one of Hef's ex's (her bust anyway) Barbie Benton, one of the greatest bunnies of all time.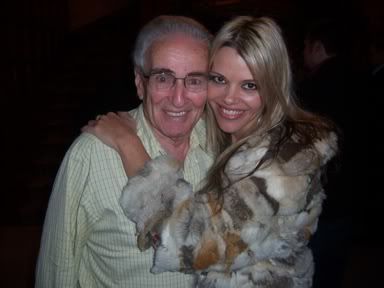 I also met one of Hef's friends, director Elliot Silverstein (above), who was surprised by my gushing reaction upon meeting him. But come on! The man directed Cat Ballou! Mr. Silverstein's ear was bent by my endless questions regarding Jane Fonda, Nat King Cole and Lee Marvin. And yes, there were sexy girls in attendance too. But Robert Culp? And Elliot Silverstein? And monkeys? All ingredients for a memorable evening.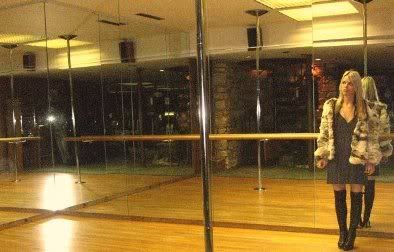 Lovely time. I saw The African Queen the next week. Beautiful. And check out these classic games:
Please return to my main site, Sunset Gun.