The unusual snowfall in Joshua Tree created a desert paradise. It's beautiful, it's cinematic, it's magical. I love it. But being snowbound without use of a car (there's no way that Z is getting down the hill) and with nary a trace of food in the house (I don't cook -- not even toast) isn't exactly pleasurable.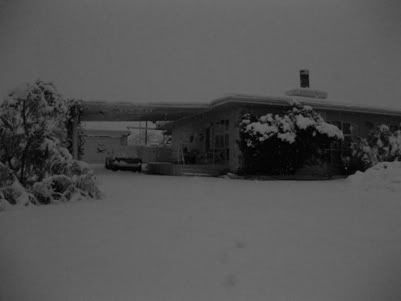 My head dances with visions of animal crackers and hot and sour soup and Carvel's ice cream cakes. Or, my own shoe.
So I set out on foot -- a good thing, since this winter wonderland begs for pictures.
Please read my main site, Sunset Gun.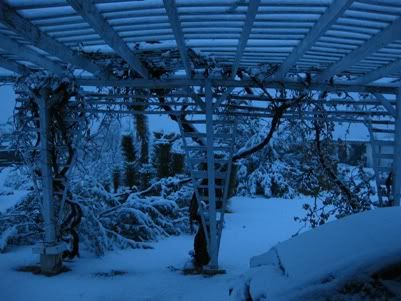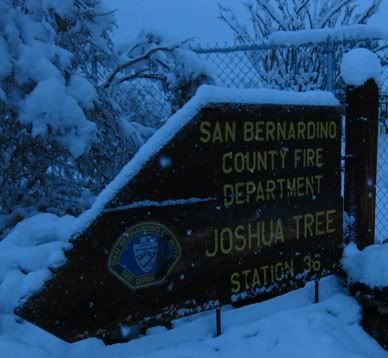 And video...I love the man with the sack.