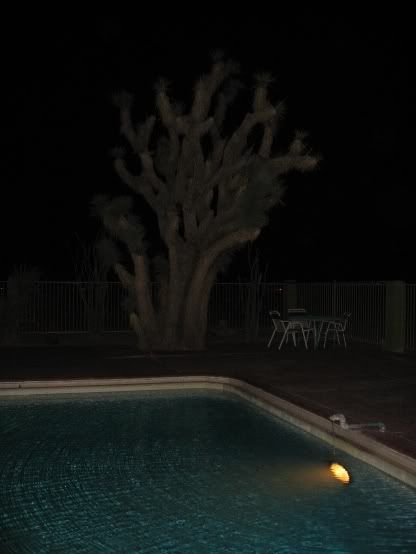 This was when the Inn was fun, only a little over a month ago. I'm no meteorologist but the orange bursts of light exploding in the desert sky did not appear normal that night. Beautiful, but odd. Ex guest/permanent fixture Stodder (who begins and ends nearly every sentence with "sha!" and who I grew oddly fond of) was freaking out, man. So was I.
Where's M. Night Shyamalan when you need him? This was a happening. Sha.
Please visit my homepage, Sunset Gun.