One of my favorite houses near my apartment is this wonderfully old, dark, scary place that surely must be haunted.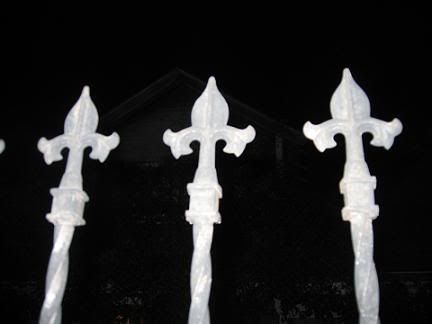 I've passed by it numerous times and always take a long look if I'm walking (really, walking) to the library (really, the library) or Jerry's Video where you can actually rent a VHS comedy of The Mad Miss Manton starring Barbara Stanwyck and Henry Fonda. I've also posed in front, managing to look ridiculous and possessed in the process.
Anyway, I think it's beautiful, my neighborhood Boo Radley house, and I always wondered who lived there. I found out. Glenn Danzig. And if you wander around at night, fans can be seen creeping around his abode. This is keeping me from posting any pictures where you can really figure out what his house looks like (a Misfit needs his privacy) and...never in my high-school years, when I was listening to "Where Eagles Dare" would I have thought Danzing could live near my pad. Wonder what movies he's watching in there? The Mad Miss Manton?